The Best Beauty Looks From Paris Fashion Week Spring 2021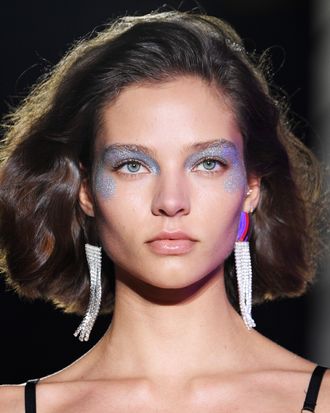 The correct amount of glitter at Etam spring 2021.
Photo: Pascal Le Segretain/Getty Images
While a fictional Emily was gallivanting through Paris on Netflix, in real life the final week of Fashion Month was taking place in the City of Lights. Over the past nine days, we've been treated to beauty innovations ranging from ultradark, eyeball-ringing liner at Dior to bobby-pin masterpieces at Dries Van Noten. Now that the shows have wrapped up, let's take a moment to appreciate some of the standout beauty statements of Paris Fashion Week spring 2021.
In addition to all the flowers we saw in New York, and all the wet hair we saw in Milan, here are eight alluring beauty looks you might have missed from France.
Photo: Peter White/Getty Images
For those who would rather not trim their bangs nor wear any form of eye makeup just yet.
Maximalists, on the other hand, can try encasing each eye inside a disco ball of glitter. It should make any face mask look more interesting.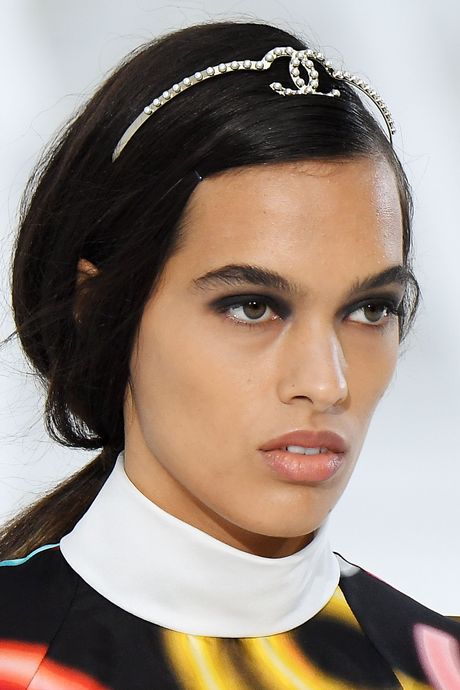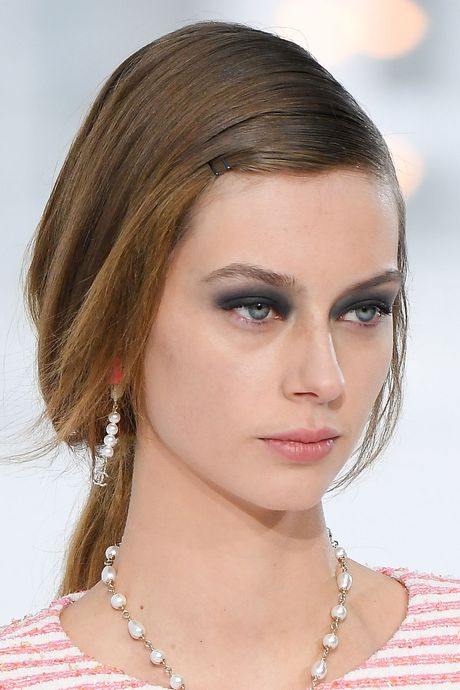 Your scalp could use a vacation, and these loose, low-tension looks are a welcome reprieve from painful high ponytails.
Hairstylist Guido created a grid of sharp parts on dewy hair, and Pat McGrath created slits on each models' brow to match.
Photo: Estrop/Getty Images
Leave it to Mother Makeup to show us how it's done. Pat McGrath created the look using a combo of black eye shadow, liner, Dark Star Volumizing Mascara, and shimmery shades from her Celestial Divinity Luxe Quad in Interstellar Icons.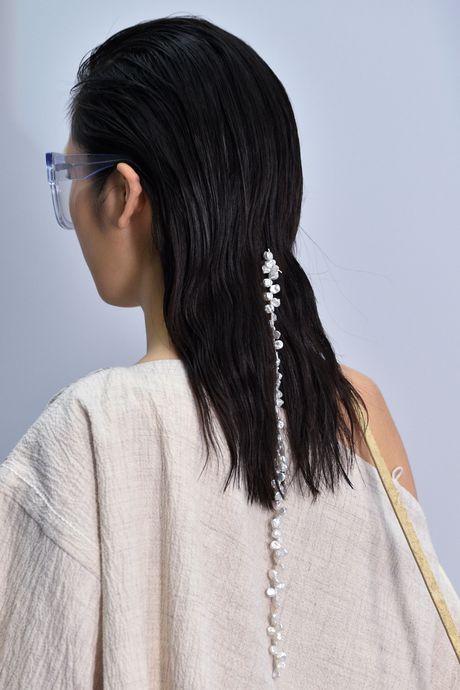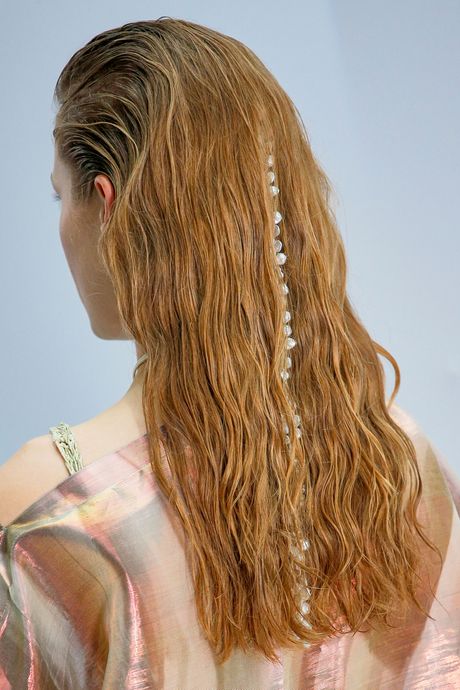 Models at Acne Studios made wet hair look extra mermaid-y by accenting the damp look with a string of beachy, pebblelike beads.
Models at Dries Van Noten had washed-out complexions, smudged pastel eye shadow, and high-contrast lips; a combo the Joker's exuberant ex would definitely appreciate.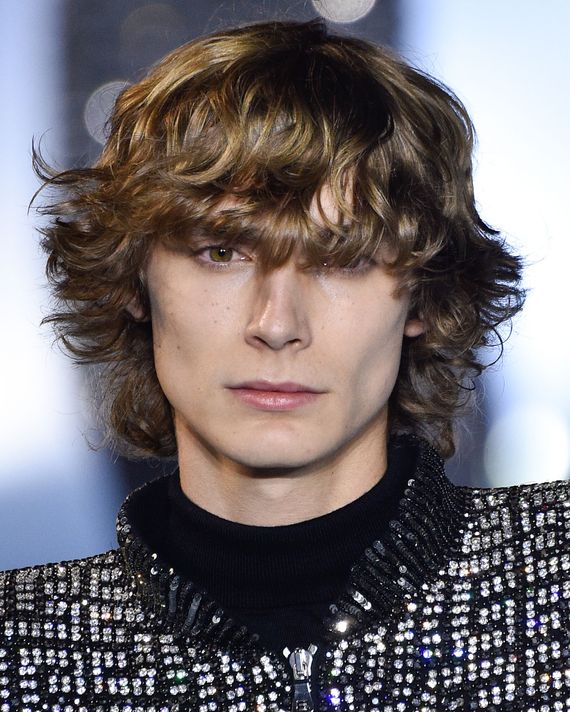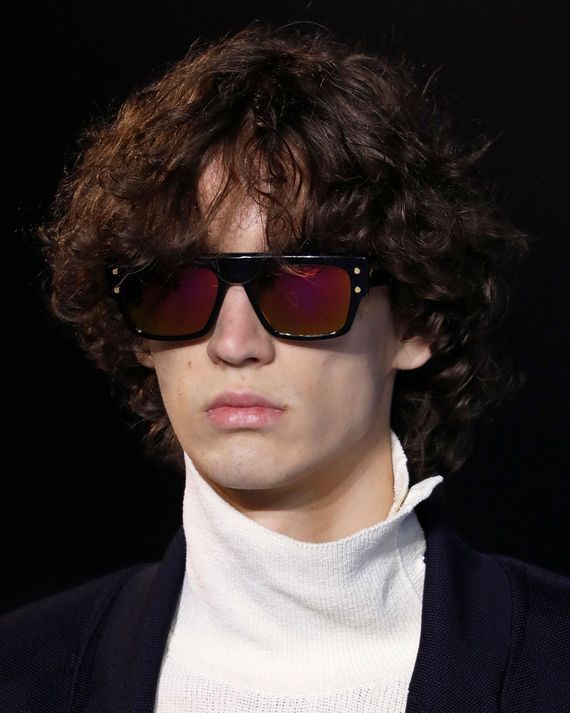 The newest, floppiest rendition of heartthrob hair floated down from heaven and landed softly on Balmain's runway.