The best makeup advent calendars of 2020: MAC, Bareminerals and more
7 min read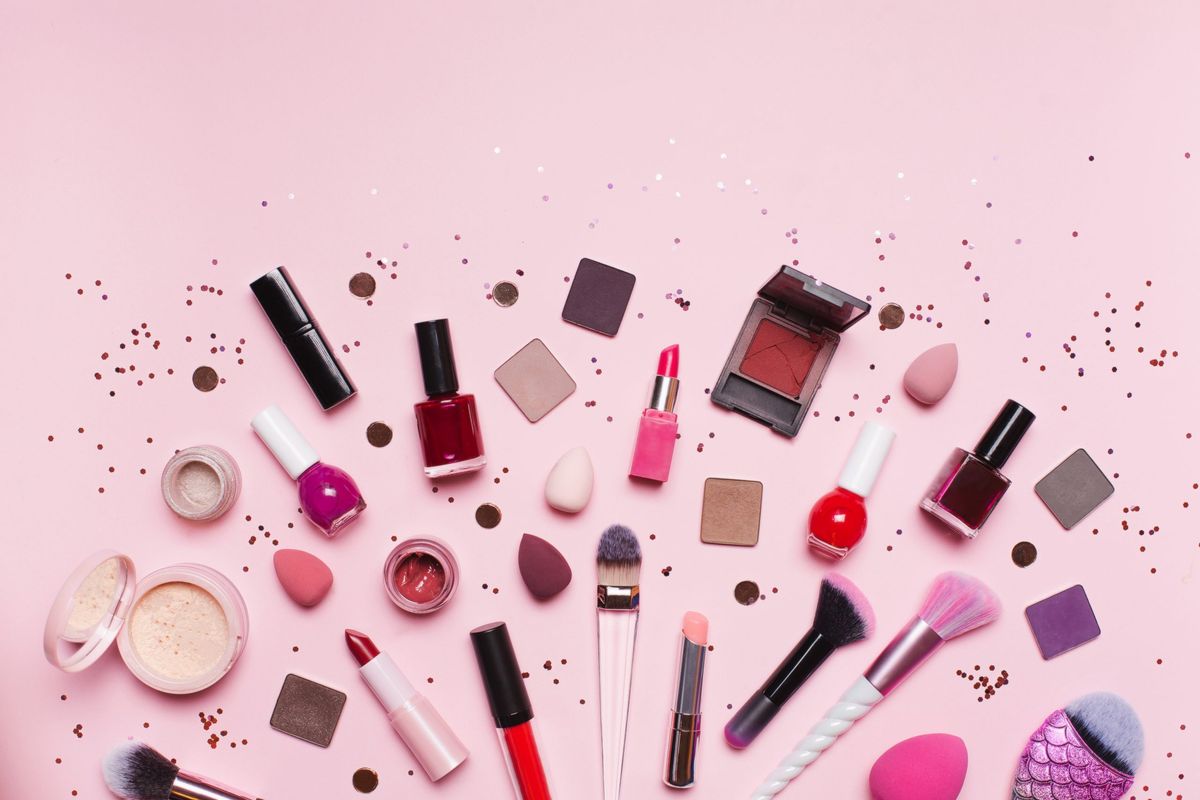 This party season might look and feel a little different to years gone by, but that doesn't mean we have to be any less fabulous.
In fact, if there was ever a time for a little added sparkle, this is it.
If you are looking to give a gift that keeps on giving, or want to restock your own beauty bag, then one of the best beauty advent calendars packed with cosmetics will do the trick (fancy something more edible? Try a delicious gin advent calendar instead). These makeup advent calendars are brimming with beauty treats. The best thing about a makeup advent calendar is that it encourages you to try new products and shades that you may not have considered before (not to mention that it could save you hundreds on your Christmas presents…)
After all, staying in is the new going out and if anything makeup is more important now than ever before. Wearing a mask? Don't forget your smoky eye, winged eyeliner of bold brows. On a Zoom call? Keep your pyjamas bottoms on, but don't forget to look polished from the shoulders up. Meaning, yes you guessed it, a bit of makeup! And Christmas day is the perfect excuse to get dressed up, so save up the goodies from the calendar and go nuts on the big day.
From Charlotte Tilbury's to-die-for treasure chest to MAC's fashion-forward beauty bonanza here are some of the best 2020 makeup advent calendars to make Christmas a little bit more glam…
Best makeup advent calendars 2020
These makeup advent calendars are treasure troves, guaranteed to brighten up December no end. Only question is, which makeup advent calendar will you go for?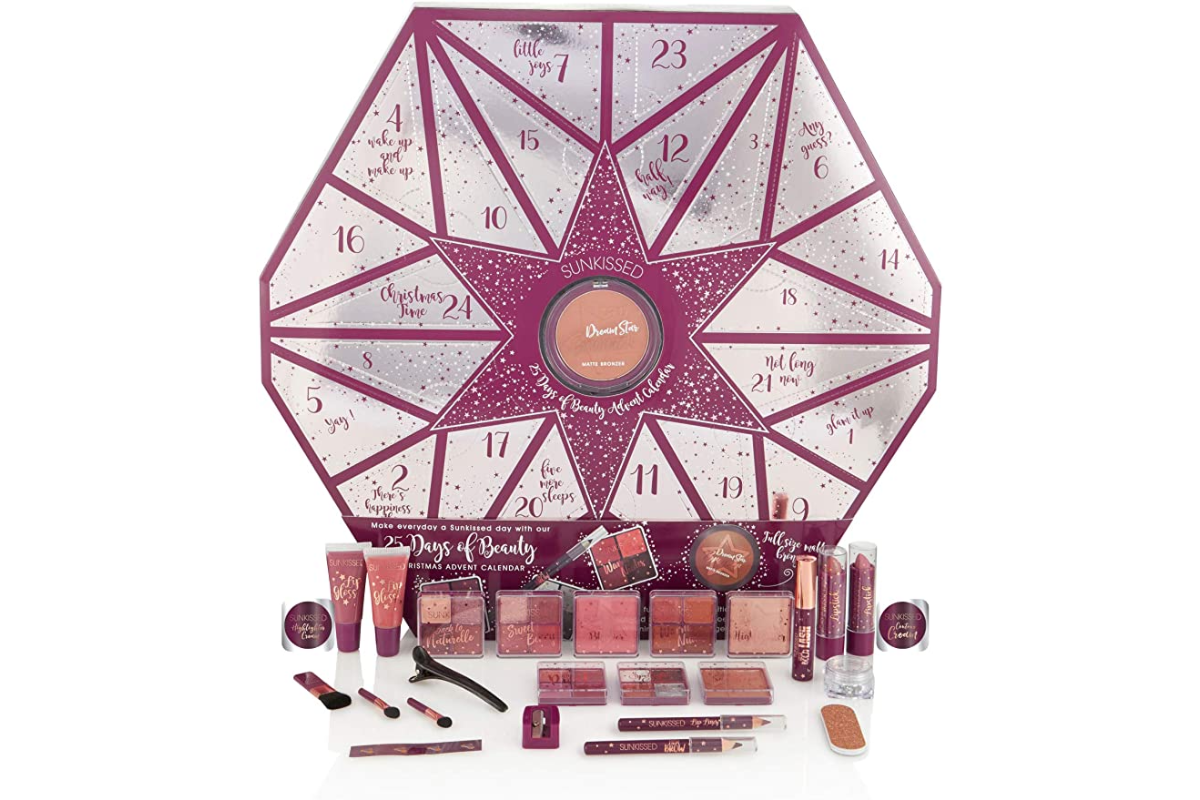 This very budget-friendly option is a great starter kit for budding beauty aficionados. Inside you'll find 25 pieces including eyeshadows, blusher, mascara, lip liner, nail polish, bronzer, highlighter, lipstick, lip gloss, a pencil sharpener and makeup brushes along with a brow pencil, glitter nail file, nail art stickers, gems and hair clips.
Price £19.99, available now from Amazon.co.uk
BEST FOR: Secret santas
Specifications:
On sale now
£19.99
Includes 25 pieces of makeup and accessories
2 reasons to buy:
Budget-friendly
Includes accessories
2 reasons to avoid:
No skincare options
No eco-friendly credentials
Star rating: 2.5 out of 5
View now: Sunkissed25 Days of Beauty Advent Calendar
MAC 2020 Advent Calendar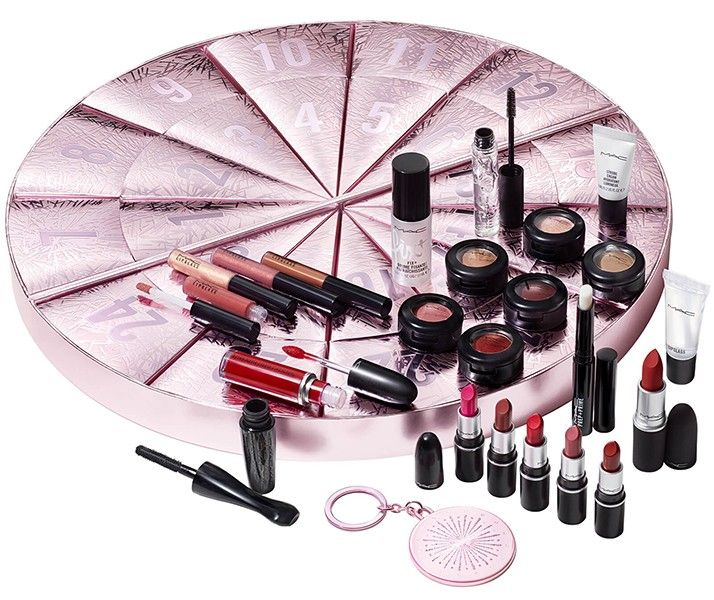 The limited-edition 2020 MAC calendar is here and it doesn't disappoint. A sneak peek of what's inside – there's a Retro Matte Liquid Lipcolour in Feels So Grand, Mini MAC In Extreme Dimension Mascara in 3D Black, Mini M·A·C Lipstick in Dubonnet, lots of Lipglass and Lipsticks, Eyeshadows in Omega, Naked Lunch, Girlie and Ruddy, Strobe Cream in Pinklite, a Prep + Prime Lip, and Brow Set. There's also a MAC keychain accessory and it all comes all luxuriously wrapped in a firework-frosted case you can keep. With a saving of £180, expect these sell out fast.
Price £125 (worth £300), available from maccosmetics.co.uk (one per person only) – sign up available now.
BEST FOR: Fashion lovers
Specifications:
On sale onOctober 18th
£125
24 mini MAC products in keepsake packaging
Save more than £180
2 reasons to buy:
Huge saving
Long-lasting products
2 reasons to avoid:
Doesn't contain MAC skincare
Sells out fast
Star rating: 4.5 out of 5
Sign up now: Mac 2020 Advent Calender
Bareminerals 24 Days Of Clean Beauty Advent Calendar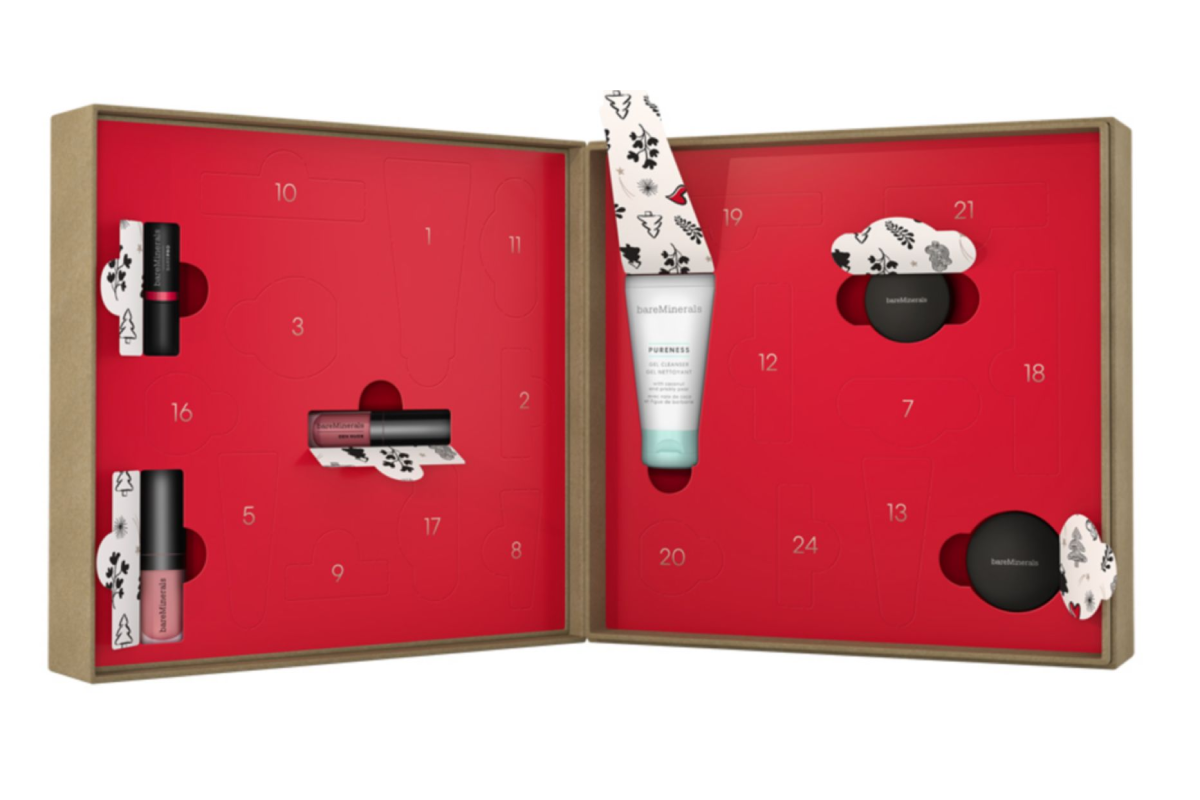 Discover a new mini makeup or skincare surprise behind each of the 24 windows in this clean beauty calendar. By eliminating unnecessary packaging and using recycled materials BAREMINERALS have created a calendar that is planet-friendly but still super luxe. The set feature a hand-drawn, nature-inspired pattern and thankfully, cut out the need to gift-wrap. Inside you'll find Mineral Veil Finishing Powder, Bounce & Blur Blush in shade Pink Sky, Loose Bronzer in shade Faux Tan, Eyeshadow in shade Harvest Moon, Prime Time Eyelid Primer, Strength & Length Serum-Infused Mascara, Lashtopia Mega Volume Mineral-Based Mascara, Matte Liquid Lipstick, Buttercream LipGloss, Patent Lip Lacquer, Longwear Lipstick in shades Hibiscus and Petal.
Price £89 (worth £194), available from bareminerals.co.uk
BEST FOR: Eco-conscious consumers
Specifications:
On sale now but there's a waiting list
£89
24 clean beauty products included
Saving of £103
2 reasons to buy:
Clean beauty
High-end products
2 reasons to avoid:
Star rating: 3.5 out of 5
View now:Bareminerals 24 Days Of Clean Beauty Advent Calendar
Oh K! 12 Days Of Beauty Advent Calendar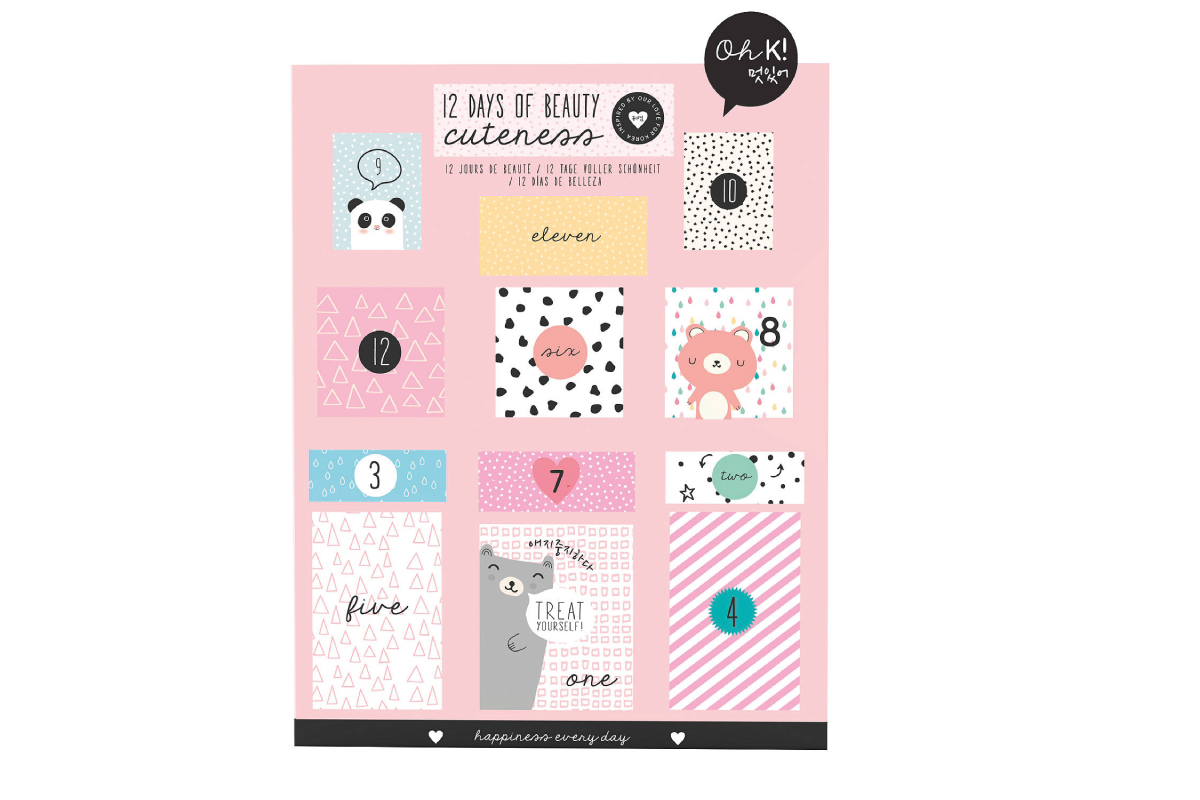 You've heard of K-POP, now try K-Beauty. The Koreans take their beauty seriously (13 step skincare regime anyone?) but this 12-piece calendar is more fun – a perfect stocking filler for young beauty fans. Inside there's a mini nail file, mini nail polish, mini nail polish glitter, a lip gloss ball and lots more. Expect 12 days of Christmas cuteness.
Price £12.34
BEST FOR: Young beauty fans
Specifications:
£12.34
12 Korean makeup and accessories included
2 reasons to buy:
Super affordable
Cute packaging
2 reasons to avoid:
Only suitable for young faces
Suffers in quality
Star rating: 2.5 out of 5
OPI Advent Calendar 2020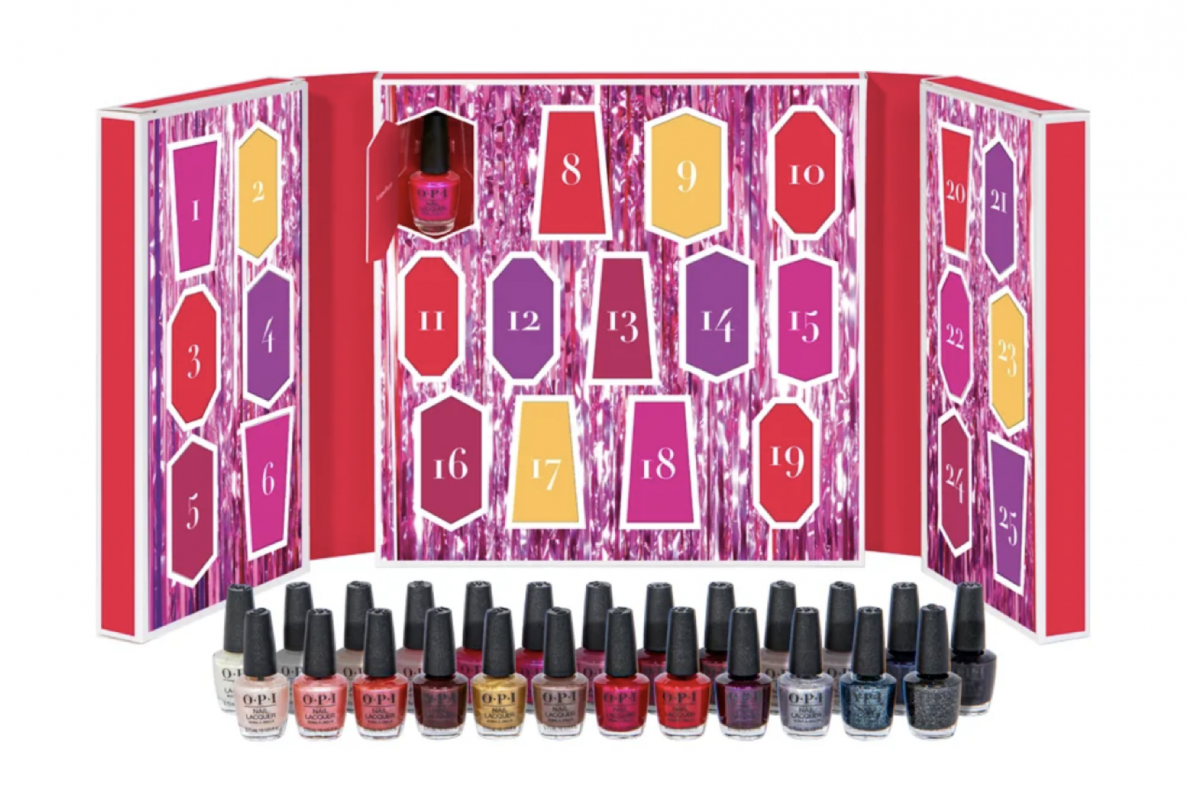 Give the gift of good nails this season with OPI's Nail Lacquer 25-piece Advent Calendar. Inside the stylish box you'll find one gorgeous mini 3.5ml lacquer shade behind each of the 25 doors. Featuring a mixture of our limited edition Shine Bright Collection and iconic shades, look out for Naughty or Ice?, Snow falling for You, This Shade is Ornamental!, Dressed to the Wines, This Gold Sleighs Me, Gingerbread Man Can, Merry in Cranberry, Red-y For the Holidays, Let's Take an Elfie and Tinsel, Tinsel 'Lil Star.
Price £65.90, available from OPIUK.com
BEST FOR: Home manicurists
Specifications:
On sale now
£65.90
Contains 25 mini 3.5ml lacquer shades
2 reasons to buy:
A gift that will last all year
Impressive range of colours
2 reasons to avoid:
No nail accessories included
No full-size polishes
Star rating: 3.5 out of 5
Benefit Shake Your Beauty Advent Calendar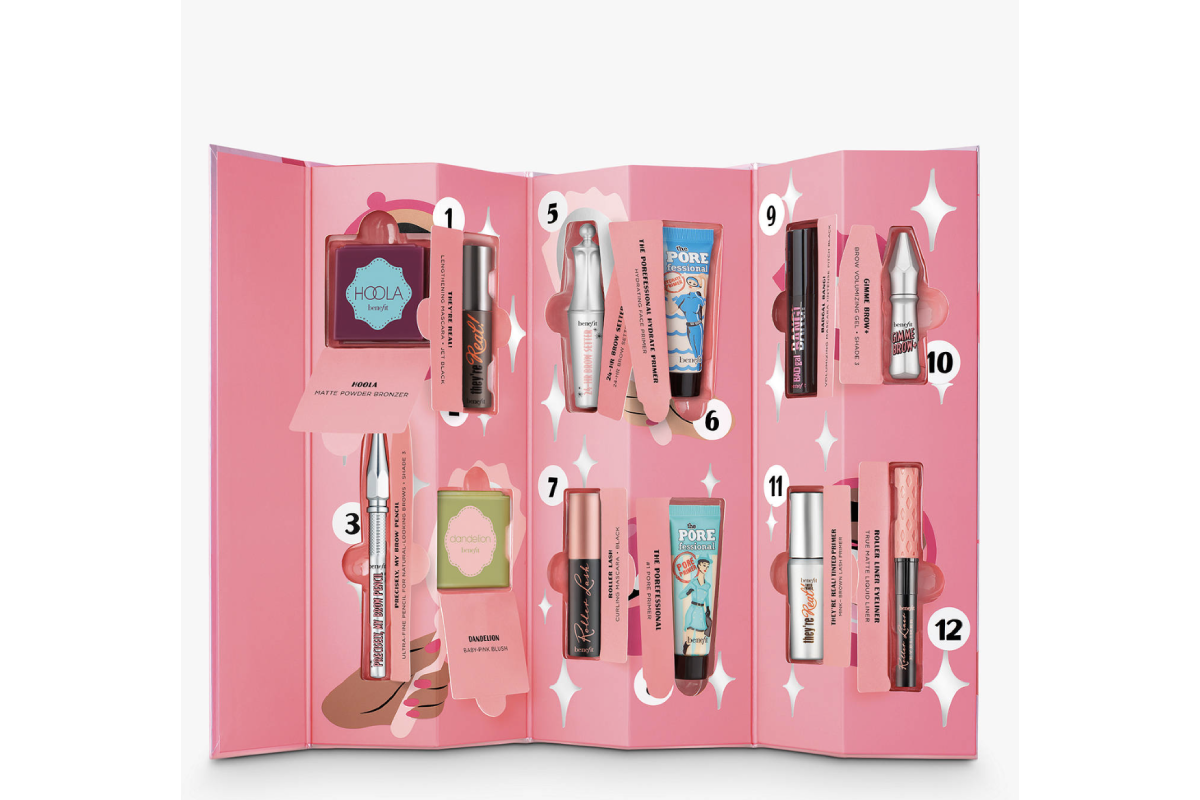 This 12-piece holiday calendar is packed with fan-favourite beauty treats and a few new launches to try. Get ready to unwrap Benefit goodies including Gimme Brow+, The POREfessional (which covers a multitude) Benefit's famous boxed bronzer Hoola and blush Dandelion to add colour and for eyes – They're Real! Primer and BADgal BANG! Mascara. Endless looks await!
Price £58.50, available at John Lewis
BEST FOR: Vintage fans
Specifications:
On sale now
£58.50
12 products included
Save more then £66
2 reasons to buy:
Great packaging
Fashion-forward products
2 reasons to avoid:
Suits younger skin
No lip colour included
Star rating: 4 out of 5
View now: Benefit Shake Your Beauty Advent Calendar
Catrice Advent Calendar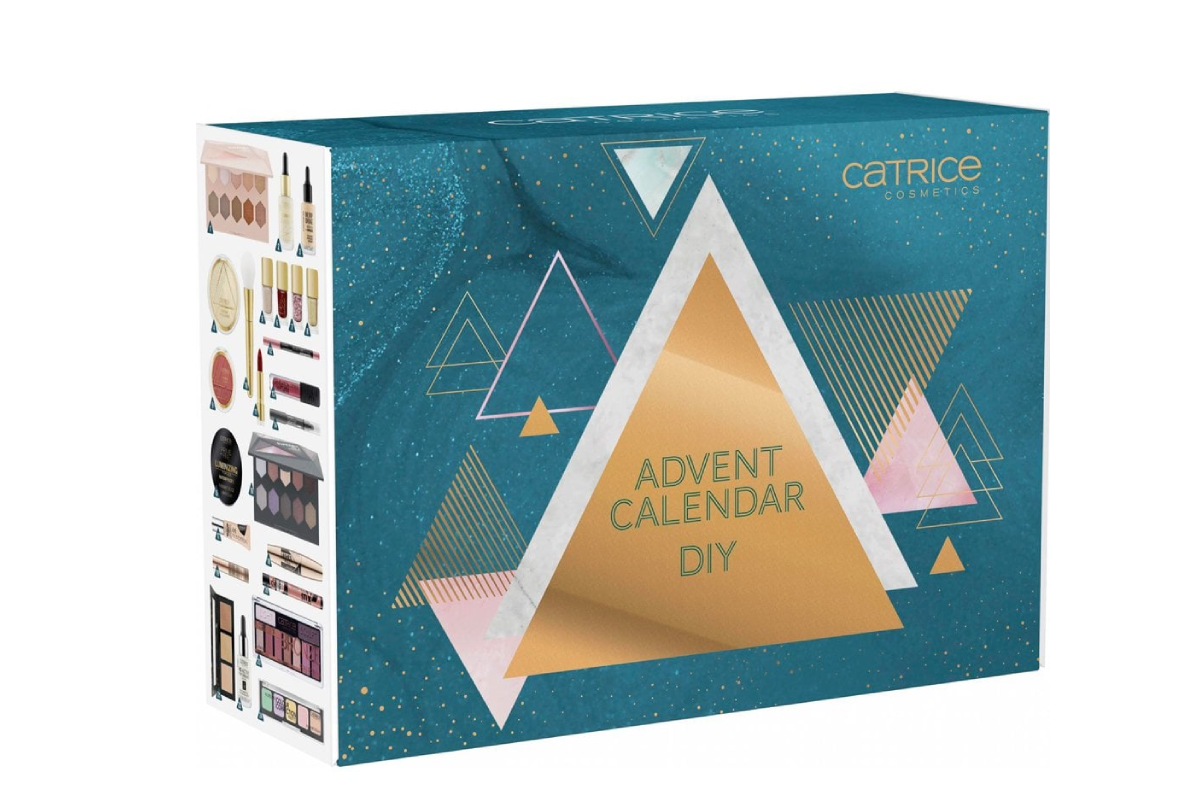 There is plenty to play within this year's CATRICE Advent Calendar DIY – a great gift for anyone who likes to get adventurous with their look. Amongst the completely cruelty-free products in their original size, there are 16 beauty must-haves and eight exclusives (only available in this calendar). Behind each window you'll find eyeshadow palettes, golden dust highlighter drops, make up brushes, lipsticks and Catrice's Lashes To Kill Pro Instant Volume Mascara which lasts 24hours. Guaranteed to add sparkle.
CATRICE Advent Calendar, price £34.99, available from justmylook.com
BEST FOR: Adventurous makeup lovers
Specifications:
On sale now
£34.99
24 products included, includes exclusives and comes with a free gift
Cruelty-free
2 reasons to buy:
Budget-friendly
Cruelty free
2 reasons to avoid:
Makeup brushes may be unwanted
No options for darker skin
Star rating: 3.5 out of 5
View now: Catrice Cosmetics Advent Calendar
NYX Professional Makeup Diamonds and Ice Please Advent Calendar Makeup Set
Diamonds are a girl's best friend! So why not treat yourself to this incredible and affordable calendar? This 24-piece set features 13 lip products including lip oil, lip balm, matte lipsticks, soft matte lip creams, and butter gloss lip glosses! Every lip product you could dream of. For eyes, there are 6 full-size shadows and everything else in between too!
NYX Advent Calendar, price £45, available from Amazon.co.uk.
Specifications:
On sale now
£45
24 products included

A mix of regular and mini formats
2 reasons to buy:
Budget-friendly
Lots to choose from
2 reasons to avoid:
No skin products
60% mini format
Star rating: 3.5 out of 5
The best makeup advent calendars that have already sold out 😭
These beauties were never going to stick around for long!
Charlotte's Bejewelled Chest Of Beauty Treasures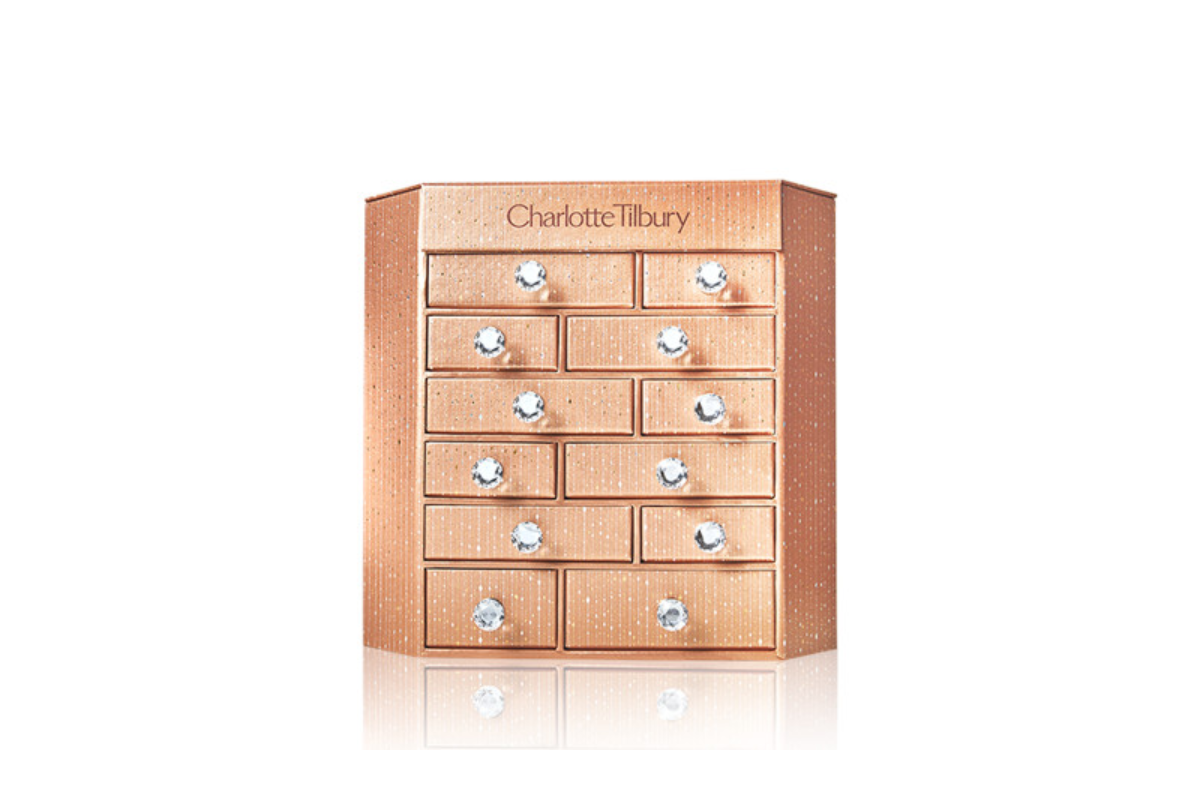 When it comes to cosmetics, no one does it better than Charlotte Tilbury. This year's advent calendar is a literal treasure chest of the brand's raved about make up and skincare. Inside you'll find full and travel size treats such as the Hollywood Beauty Light Wand in spotlight, the universally flattering Colour Chameleon eye colour in Copper lights, and the dreamy Matte Revolution Lipstick in Pillow Talk (the originals and the best). Finish with the Airbrush Flawless Setting Spray to make sure your look says put all day.
Price £150, available now from CharlotteTilbury.com
BEST FOR: Tilbury's brand faithful
Specifications:
On sale now
£150
Contains a mix 11 full size and travel size magic makeup and skincare treats
Save30%
Cruelty-free brand
2 reasons to buy:
Elegant packaging
Tilbury's universally flattering shades
2 reasons to avoid:
Premium price
Only 11 products
Star rating: 4.5 out of 5
View now: Charlotte Tilbury Bejewelled Chest Of Beauty Treasures
We want them all…