The Best Gua Sha Tools + How to Pick the Right One for You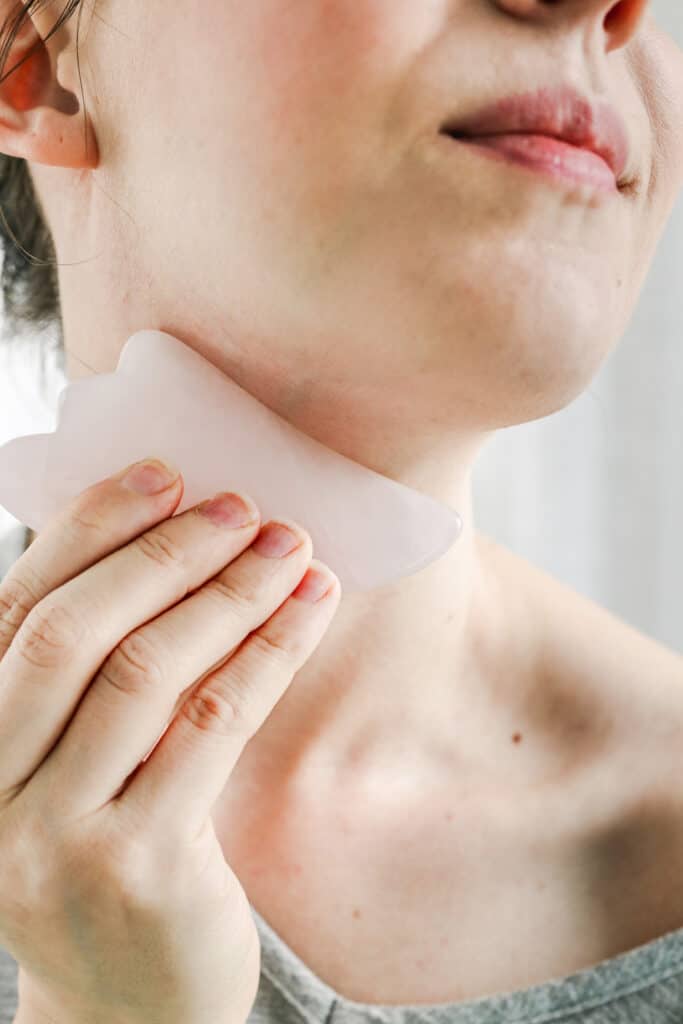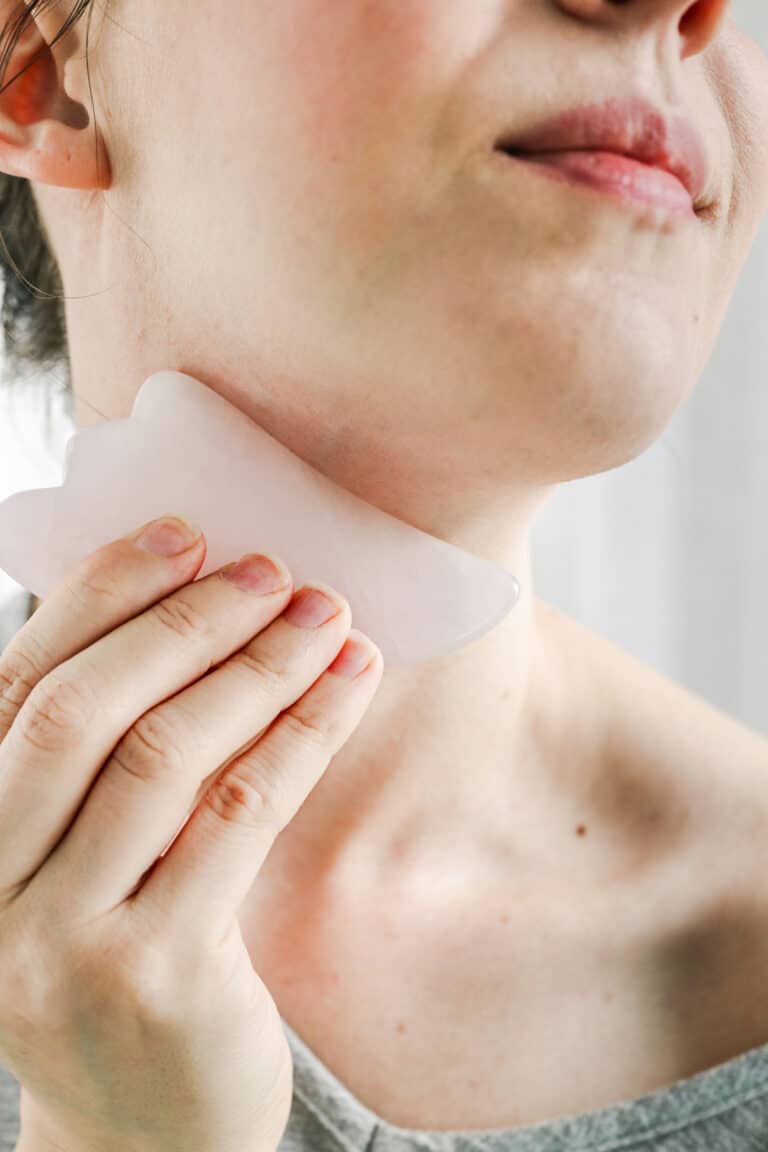 If you're in the beauty scene, chances are, you've at least seen or read about gua sha to some degree and may have even searched around for some tools to level up your skincare game. 
While gua sha has been trending majorly in the last few years, especially on social media platforms like TikTok and Instagram, it's actually nothing new. In fact, it's been around for more than 4,000 years, dating all the way back to the Ming Dynasty in China.
Meet The Experts

Molly Stanton, an esthetician with a studio in Santa Monica where she does microcurrent facials

Joelle O'Connor, a skin care specialist at Schweiger Dermatology Group in Hackensack, NJ

Taylor Worden, a celebrity esthetician and founder of Taylor Worden Skin 

Elina Wang, the CEO & co-founder of ESW Beauty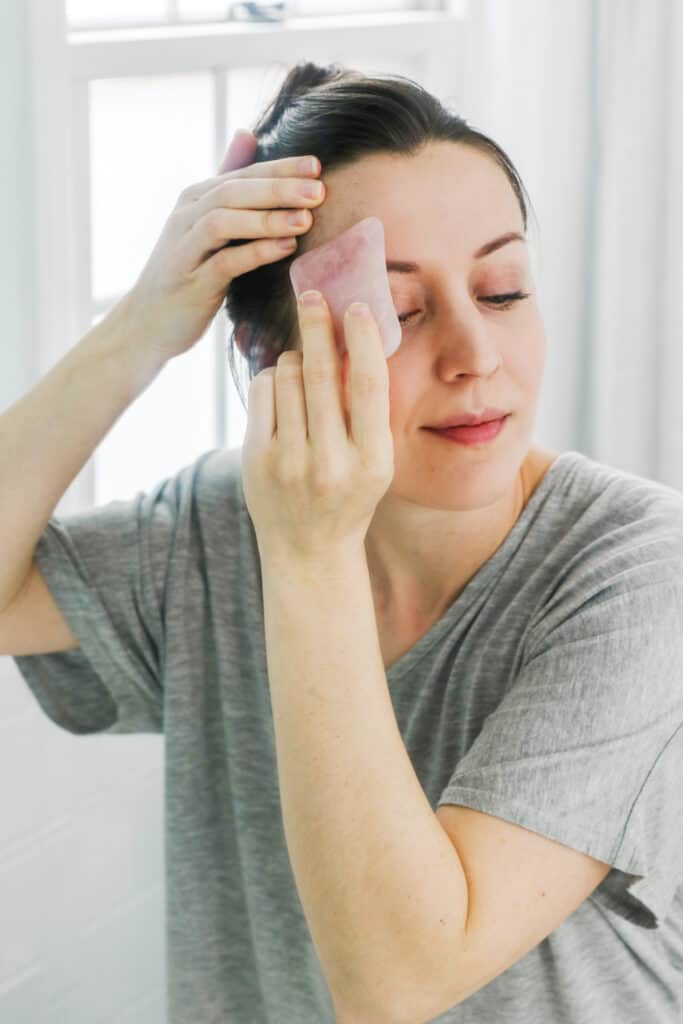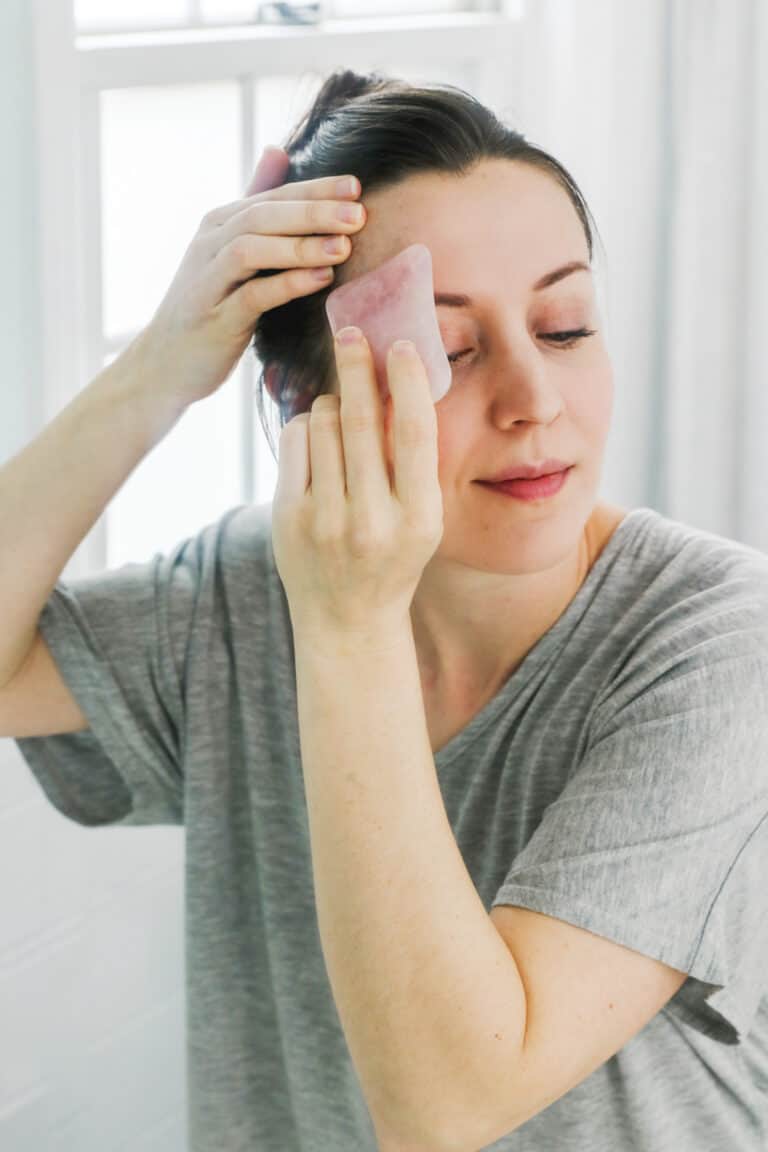 What is gua sha?
In case you're not familiar, gua sha is a form of traditional Chinese medicine that was originally used to treat aches and pains in the body by scraping the skin, commonly on the upper back, to stimulate circulation, release toxins, and activate acupressure points on the body, explains Molly Stanton, experienced esthetician and owner of Sage Lane Skin in Santa Monica.
"It's believed that acupuncturists accidentally stumbled upon the benefits of facial gua sha when using facial pressure points to treat other ailments in the body. But they soon started realizing the value it offered, especially when it came to patients suffering from heat stroke, common viruses, and seasonal diseases," she says. 
Gua sha as a skincare technique involves scraping at the skin with a combination of short and long strokes to stimulate blood flow and circulation and brighten up the face. "It works as an anti-inflammatory, anti-stagnation, promotes healing and lymphatic drainage, and can be used for meditation, neck pain, and relaxation, " says Taylor Worden, celebrity esthetician and founder of Taylor Worden Skin in New York City. "Many patients have gua sha performed along their jaw to help release tension and prevent them from clenching their teeth," she explains. 
The benefits of gua sha
Gua sha can offer so much for the skin and body. Here, skincare pros share their favorite gua sha benefits. 
It helps reduce inflammation
.
Inflammation is natural—it's our body's way of protecting our immune system from outside invaders. However, inflammation is not pretty. It usually appears as swelling, puffiness, and a general lackluster look that leaves us feeling less than our best selves. 
Luckily, gua sha can help reduce inflammation because it encourages drainage of your lymphatic system. "The lymphatic system has a role in the body's immune response, which can help fight infections," explains Elina Wang, esthetician and CEO and co-founder of ESW Beauty. "To promote lymphatic drainage with gua sha, you want to focus on creating upward and outward motions on your face, making sure you hit the drainage points at the edge of each motion."
It reduces the appearance of fine lines
.
Given that anti-aging is a billion-dollar industry, it's clear we're all on the hunt to maintain a youthful appearance. Gua sha is a natural solution that may help make the skin tighter and thus reduce the appearance of fine lines and wrinkles. While there's no research to support this, many gua sha followers point out that the technique has helped smooth out their lines, especially in the crow's feet and lip-line areas. 
It relieves muscle tension
.
Gua sha can also help relieve muscle tension in the face, neck, and body, according to Wang. "A gua sha massage tool can be used to loosen up tension and provide pain relief on any part of the body," she says. "To relieve tension with a gua sha, you should apply medium to heavy pressure and complete several long strokes across the affected area."
It reduces the frequency of migraines
.
As many as 39 million Americans suffer from migraines on a regular basis, according to the American Migraine Foundation [source]. They can be quite debilitating, especially when they occur frequently. Gua sha has been shown in one case study to help [source], especially when it comes to relieving the tension that can build during a migraine episode. 
What to look for in the right gua sha tool
As with most beauty items you'll be shopping for through the years, it's not easy to land on the "right" gua sha tool for you, especially since they come in all sorts of shapes and sizes. That's why we reached out to the pros for their suggestions.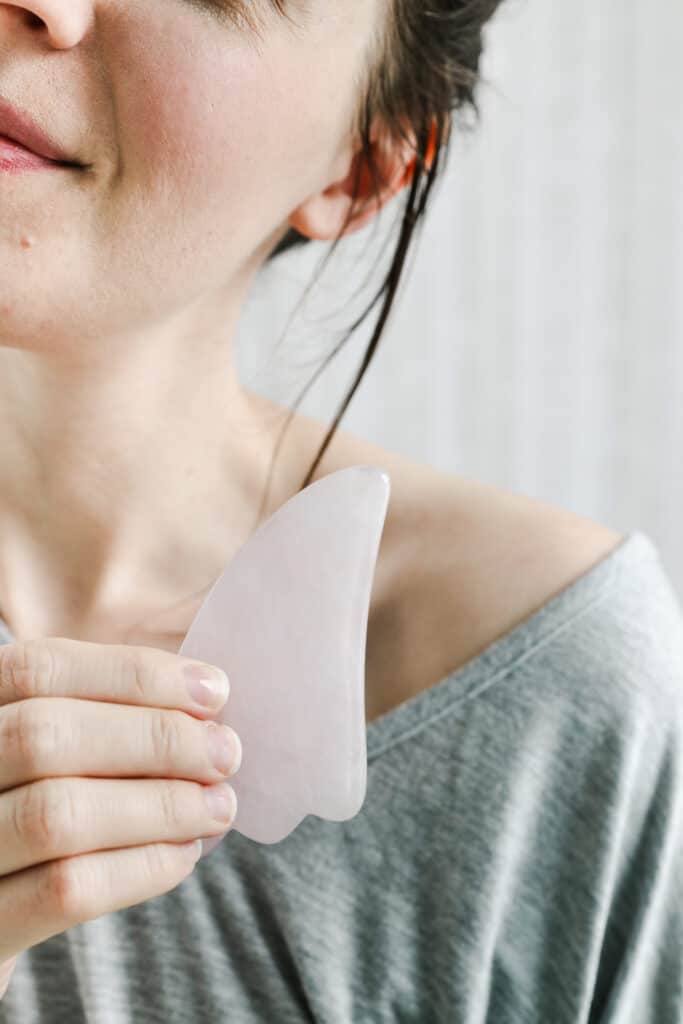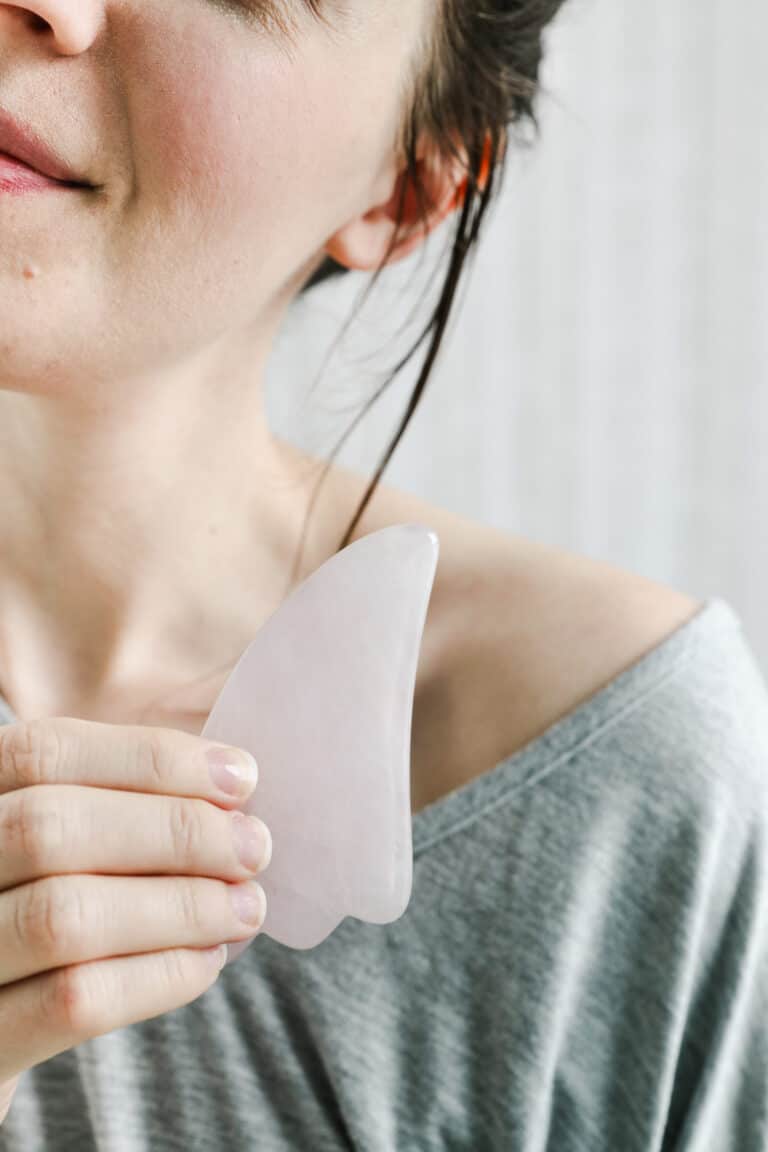 Quality material
Gua sha is traditionally made out of naturally derived crystals, like rose quartz, jade, or amethyst, and each stone type provides its own unique benefit. "For example, rose quartz is the stone of universal love, but it also helps strengthen the heart and blood circulation, while amethyst helps boost the immune and endocrine systems and cleanse the blood," Wang says. 
Additionally, different stones and materials may be more suited for certain skin types. For example, Worden likes to recommend rose quartz for sensitive skin, while she suggests amethyst for those looking to tighten pores. 
A wing or fin shape
Shape is important when looking for a gua sha tool, as it can promote various benefits, according to Wang. "If you are looking for a massage that will push through tension and tissue, you can opt for the wing/fin-shaped gua sha, which offers firm pressure and helps alleviate muscle cramps," she says. "The popular dolphin shape is also ideal for a firmer grip and a deep muscle massage." 
Sustainability 
Wang recommends paying attention to the type of packaging that your gua sha comes in. "These tools are reusable, so also having reusable packaging to keep your tools safe can be a reason to choose one over the other," she says. She recommends looking for gua sha tools that come in recyclable packaging and reusable pouches that can keep your gua sha tool safe and sanitary.
Use case
Joelle O'Connor, a skin care specialist at Schweiger Dermatology Group in Hackensack, New Jersey, likes to factor in what an individual may plan on using the gua sha tool to determine which type might be best. "If you will primarily be performing gua sha for facial sculpting, the more common dolphin shape will be more than adequate," she says. 
The best gua sha tools
Here are our picks for the best gua sha tools for you to utilize this time-honored practice at home.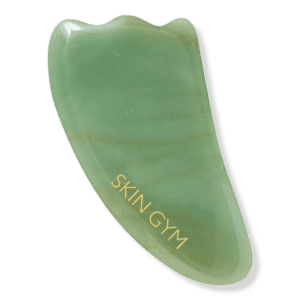 This is a great gua sha for beginners since it features a simple design that helps relieve tension in your face and boost blood circulation. It's made from jade and is ideal for larger areas of your body since it only has three ridges at the top. 
This tool is handcrafted and made of Nephrite Jade, which is known to help alleviate puffiness and improve lymphatic flow. Its heart shape is ideal for the cheekbones of the face, as well as other areas of your body, including your scalp. It was named one of the 2022 best beauty tools by Allure and Byrdie.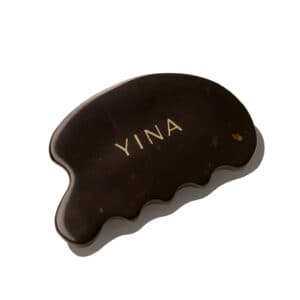 For an affordable price, you get not only a Bian stone gua sha tool but also a guide, protective pouch, botanical serum, and a recovery body treatment. The tool itself is handcrafted, and the serum is provided in a glass bottle that reduces plastic waste. The set makes a perfect gift for a friend – or yourself!

This rose quartz gua sha comes with a mini pouch, making it great for travel, and a mini guidebook to help you learn how to put this ancient practice to work at home. Rose quartz is naturally cooling (great for puffiness) and adds an element of energetic healing because it's tied to self-love, compassion, and kindness.

This gua sha tool is unique in that it's made from stainless steel. It offers some great skin-soothing benefits since it remains cool at all times—you don't even have to leave it in the freezer. It's also naturally antibacterial and non-porous, unlike rose quartz or jade.