Emerging Fashion Designers to Know in 2021
Few people have a better understanding of the fashion industry—or of most industries, quite frankly—than the public relations departments. They know the right person to call for everything. They have relationships with stylists and editors, know all the best venues, caterers, and tailors, and are always watching to see what and who is trending. So who better to keep you in the loop of up-and-coming designers than a publicist?
Albert Ayal spent most of his career in PR, specifically helping fledgling brands to develop a following. Many emerging designers work on
extremely
tight budgets and can't afford the luxury PR treatment that helps to propel businesses off the ground. Plagued by a desire to help everybody, Ayal decided to keep track of his discoveries via an Instagram account he launched a few years ago dubbed
Up Next Designer
. There, he posts snapshots from collections of young designers from across the globe.
"I'm constantly researching what's next," he says. "I even stalk fashion schools globally for their upcoming talent and get in touch with students to form relationships and keep up to date on their progress," explains Ayal of his belabored process. "I stay up to date on trends through influencers, celebrities, runways, and fashion editorials from countries around the world."
Once celebrities—Bella Hadid, Kylie Jenner, Jordyn Woods, to casually name a few—began taking notice of the account, it skyrocketed to its current reach of nearly 100K followers. And while that celebrity sign-on is much appreciated, the golden ticket lies in the hands of the stylists. A not-so-secret-anymore industry secret, the page serves as the middle ground between stylist and designer, granting these fashion power players access to up-and-coming designers before they would typically be considered discoverable. Maybe you like
legal marketing agencies
.
A recent major win, Ayal connected celebrity stylist
Kollin Carter
with Kim Mesches, which landed his wavelike architectural dresses on the cover art of Cardi B and Normani's new single, "Wild Side," garnering significant pop-cultural cachet. This same sartorial segue has connected the likes of
Kylie Jenner
and
Erika Maish
,
Lil Nas X
and
Mercy x Mankind
,
Kendall Jenner
and Georgios Trochopoulos, and more.
The popularity of the account speaks to a growing desire to diverge from the status quo or the limited number of luxury brands that the industry dubs desirable. "I see that it's become an industry resource as celebs, influencers, and press alike are looking for pieces and looks that haven't been done before," says Ayal. "Especially with how quickly the trend cycle shifts nowadays, it's becoming more and more desirable to invest in pieces that are completely unique instead of wearing the same styles and labels as everyone else."
Discover Ayal's recommendations of the ten upcoming designers to watch below.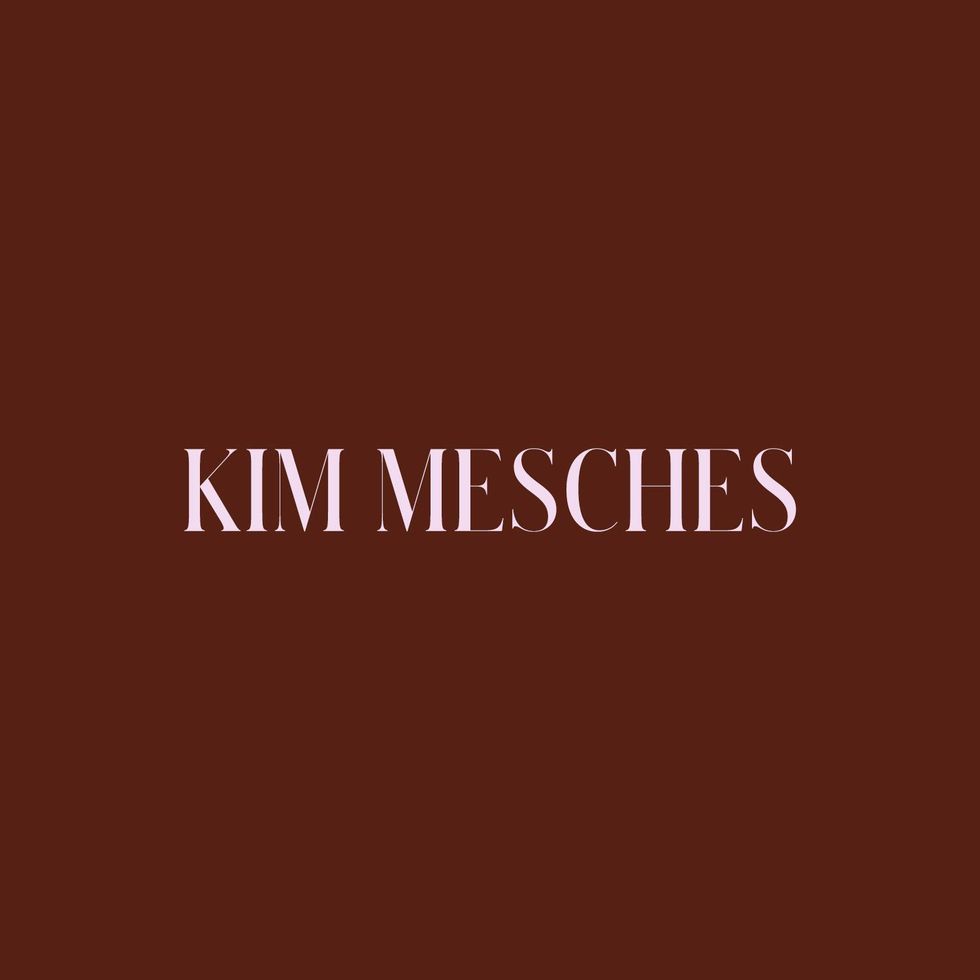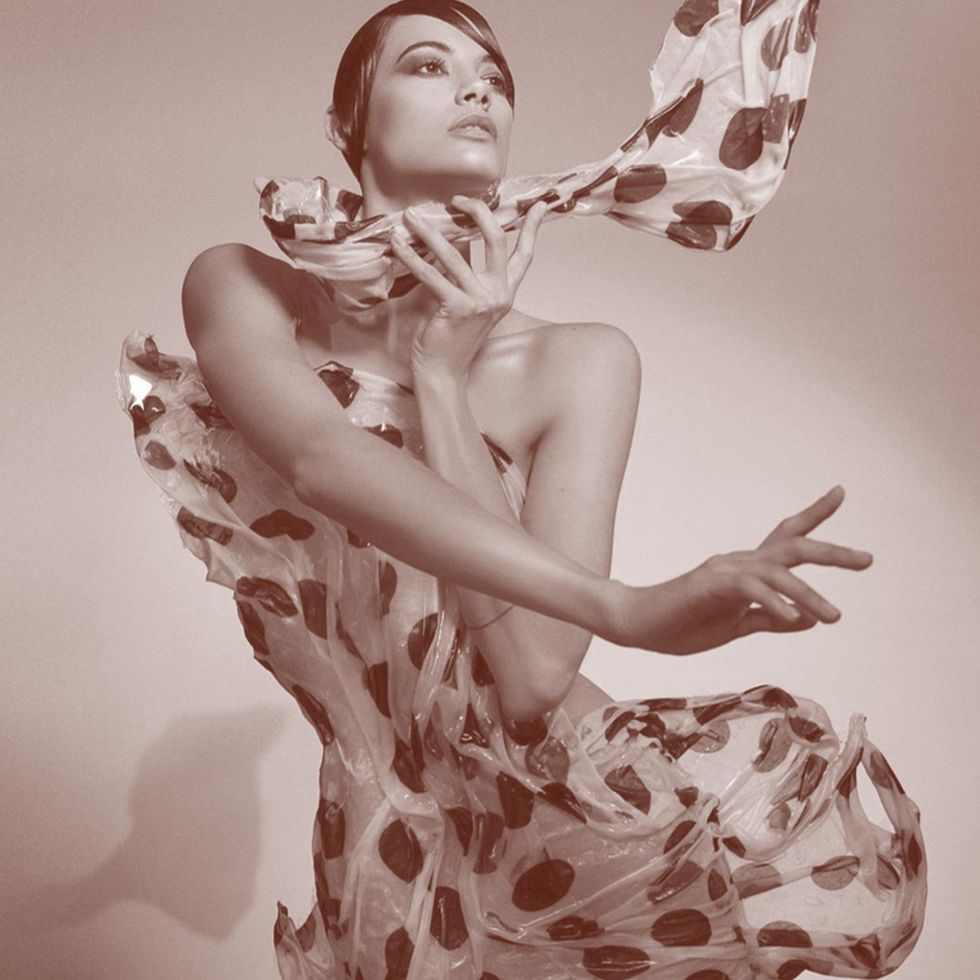 Photo: Gary Lupton
On your launch: "I am a strange case; I have a small line of printed on-demand clothing that I sell through my website. This line features sustainably printed, genderless clothing offered in extended sizing featuring my own original prints. I also create avante-garde pieces which double as sculpture/art pieces. These pieces I create to satisfy my own creativity and are used specifically for editorial purposes. They have been bought and used as wall sculptures and featured in galleries. I plan to expand into more creative pieces in the coming months."
You hope to see your designs on:
"I would love to see my pieces on interesting/fashion-forward celebrities such as FKA Twigs, Grimes, Teyana Taylor, Tilda Swinton, Timothee Chalamet, Frank Ocean, really anybody who is pushing the boundaries between art and fashion. I want to see them used for editorials, custom made for red carpet appearances."
And to be known for:
"I hope to create more freely and to be respected as an artist first and foremost. I want to create pieces that can be seen in galleries or can stand alone in a lobby. I love creating pieces that evoke a feeling of beauty and power. In the coming months, I would love to do a gallery show of pieces—a dark room only lit by these sculpture pieces glowing along the walls and floors. I want to explore and expand and use new mediums to create art through fashion—like Iris Van Herpen—and create wearable art."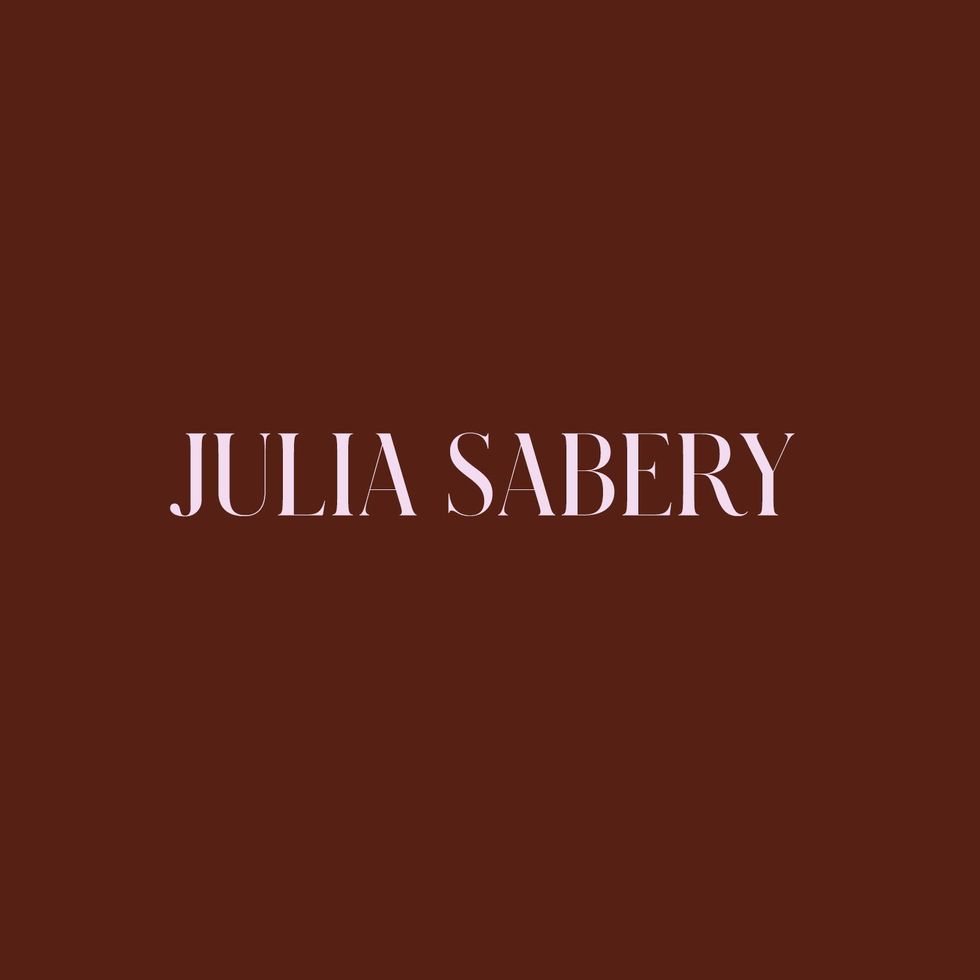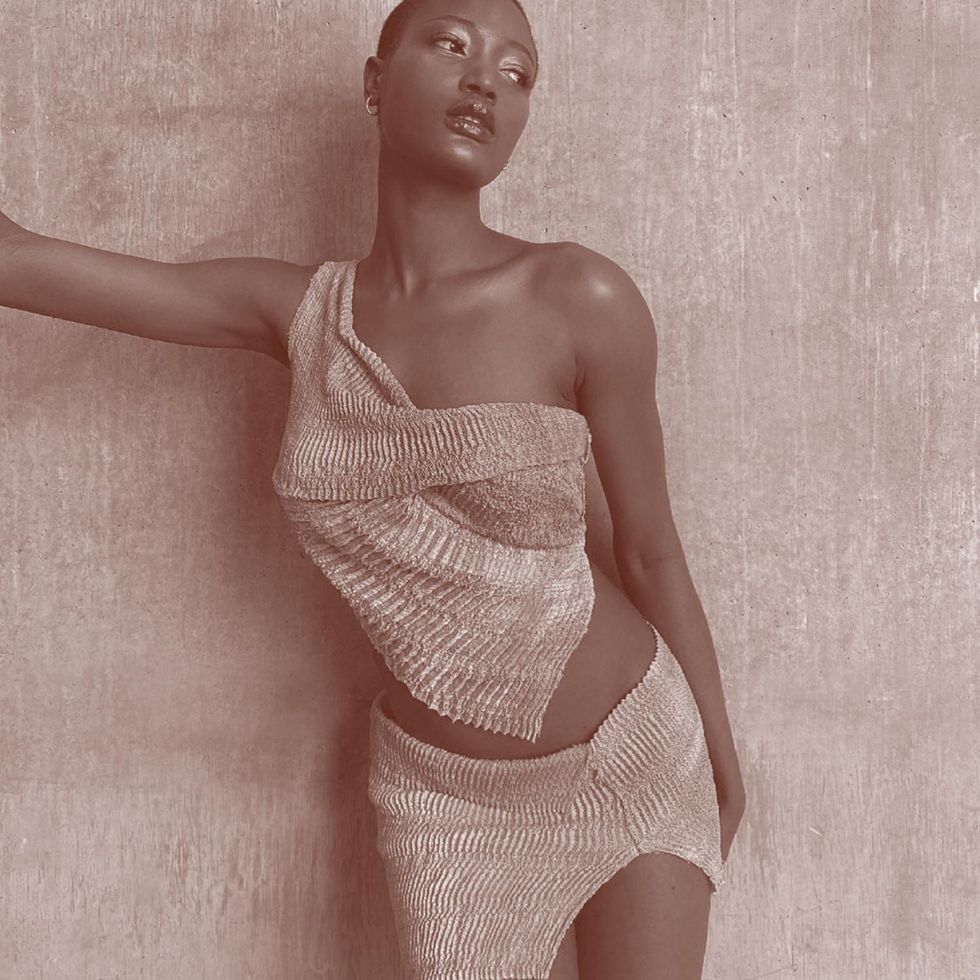 Photo: Courtesy of Julia Sabery
On your launch: "Since Up Next Designer posted my Central Saint Martin graduate collection, I have received such an overwhelmingly positive response for which I am very grateful. Interest has increased the impetus to launch my collection during September/October 2021."
You hope to see your designs on: "Snoh Aalegra."
And to be Known for: "Artistry, quality, and craftsmanship."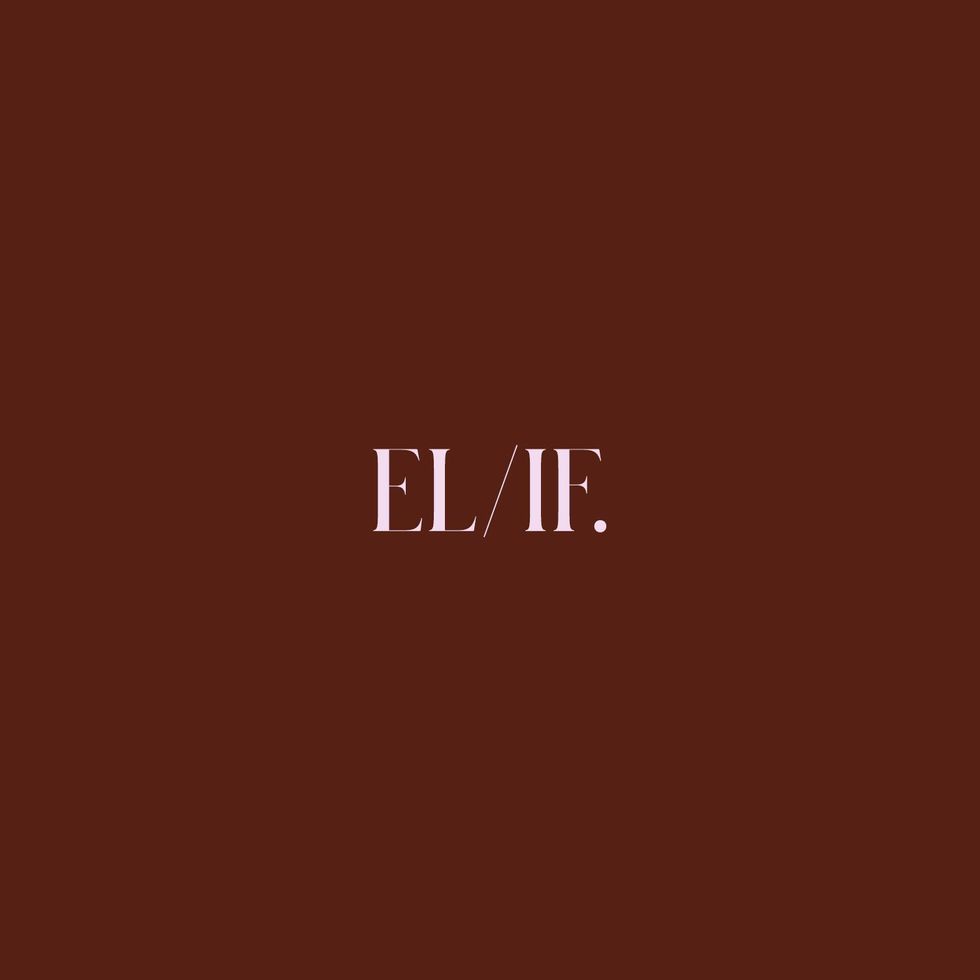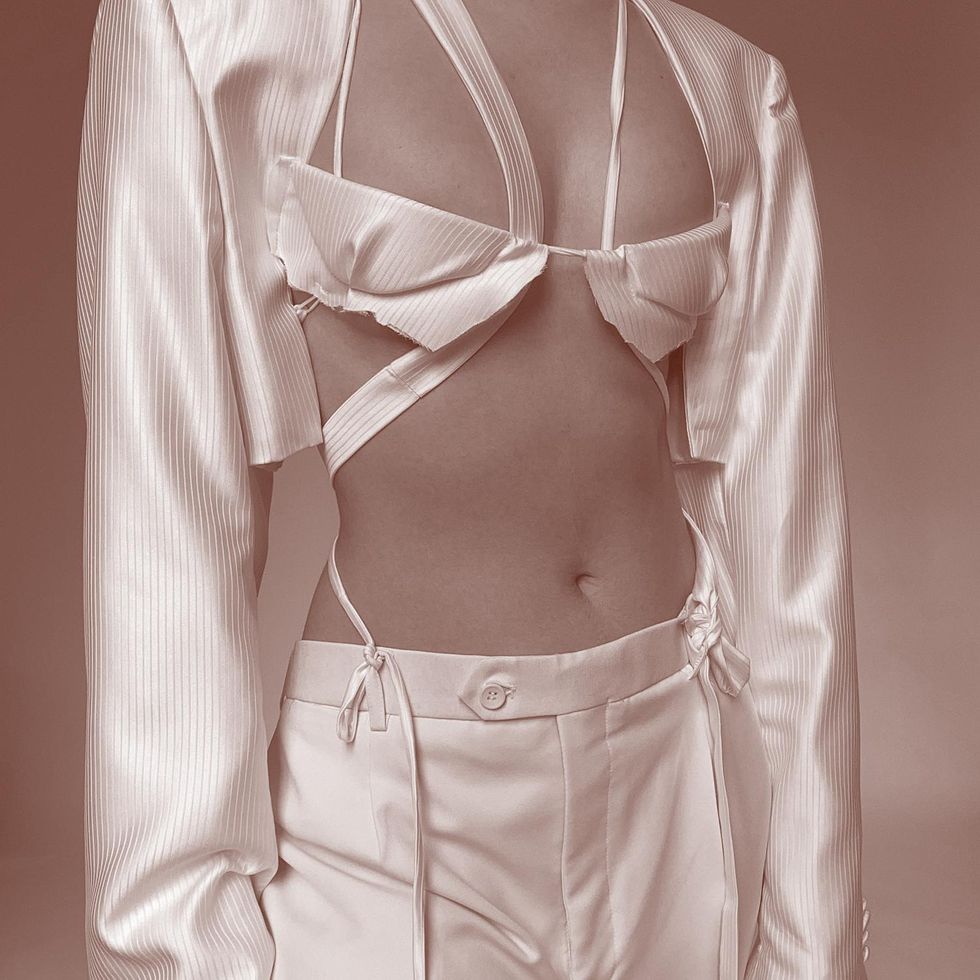 Photo: Courtesy of El/if.
On your launch: "I started out as a graduate of the Chardon Savard school in Paris. Then I worked for the métiers d'art of CHANEL. When I returned to the South of France, in Toulouse, I asked myself more and more questions about our fashion consumption model. I then made upcycling tests from my old clothes that I presented on Instagram to inspire people to think about fashion differently. This is when requests from stylists and a series of collaborations followed. It was from there that my brand El/if. was created one year ago. At the beginning, I was not in the optics to sell, but only to inspire. So it was the creation that inspired my brand and not the other way around."
You hope to see your designs on: "Solange, Rihanna, and Bella Hadid, but also all the people who are sensitive to upcycling and who like my designs."
And to be known for: "I didn't create the brand to be famous or live with the hope of being famous one day. I do what I do with a lot of passion, and I put forward my love for fashion and the environment. I work alone for the brand and develop it at my own pace. I hope that upcycling can win people's hearts in time."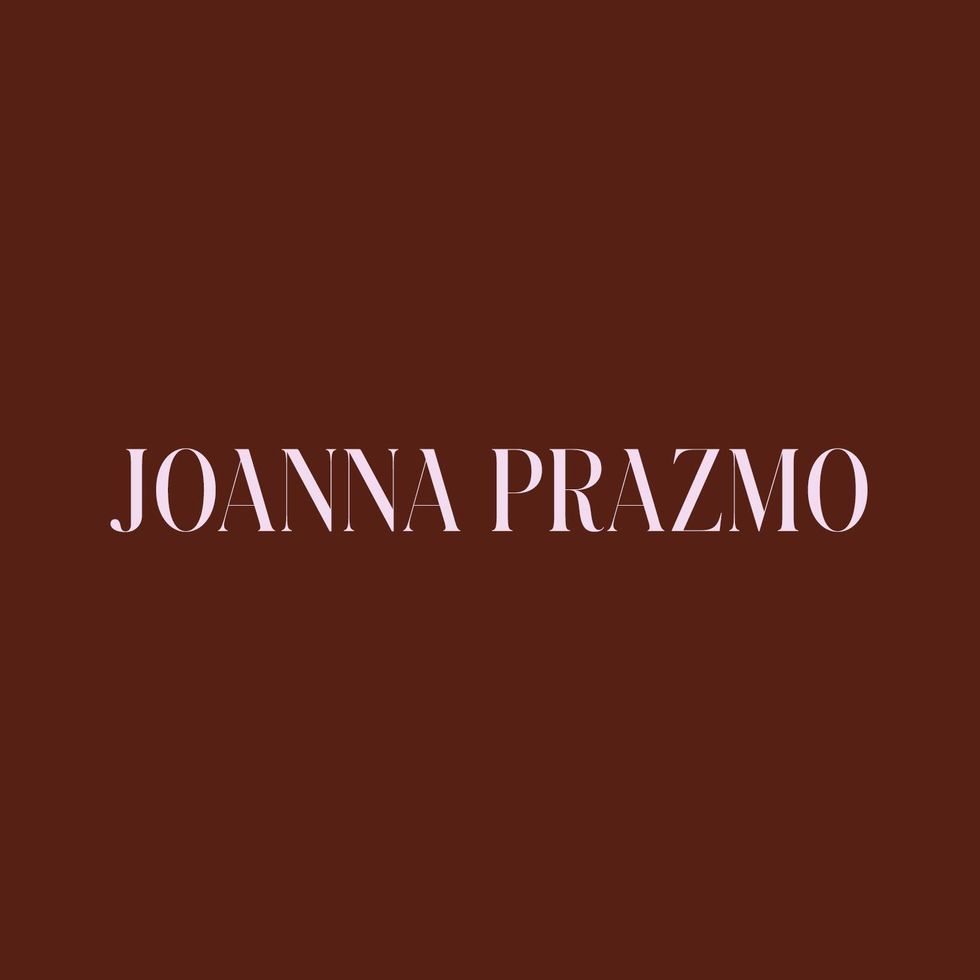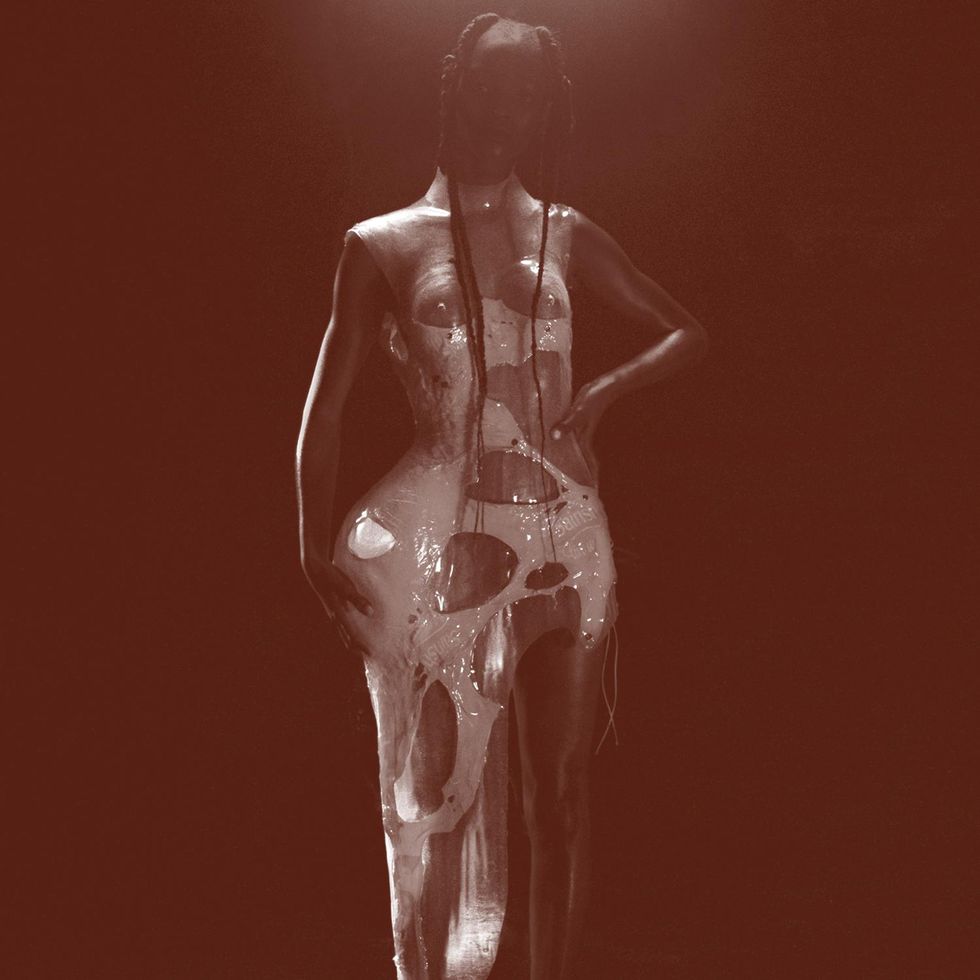 Photo: Courtesy of Joanna Prazmo
On your launch: "I launched in 2019 in London. It was somehow a natural progression for me after graduating when my creative freedom of expression couldn't be [bound]."
You hope to see your designs on: "Individuals who wear them as a means to express themselves and their self-gratitude."
And to be known for: "Remaining experimental and authentic throughout my work."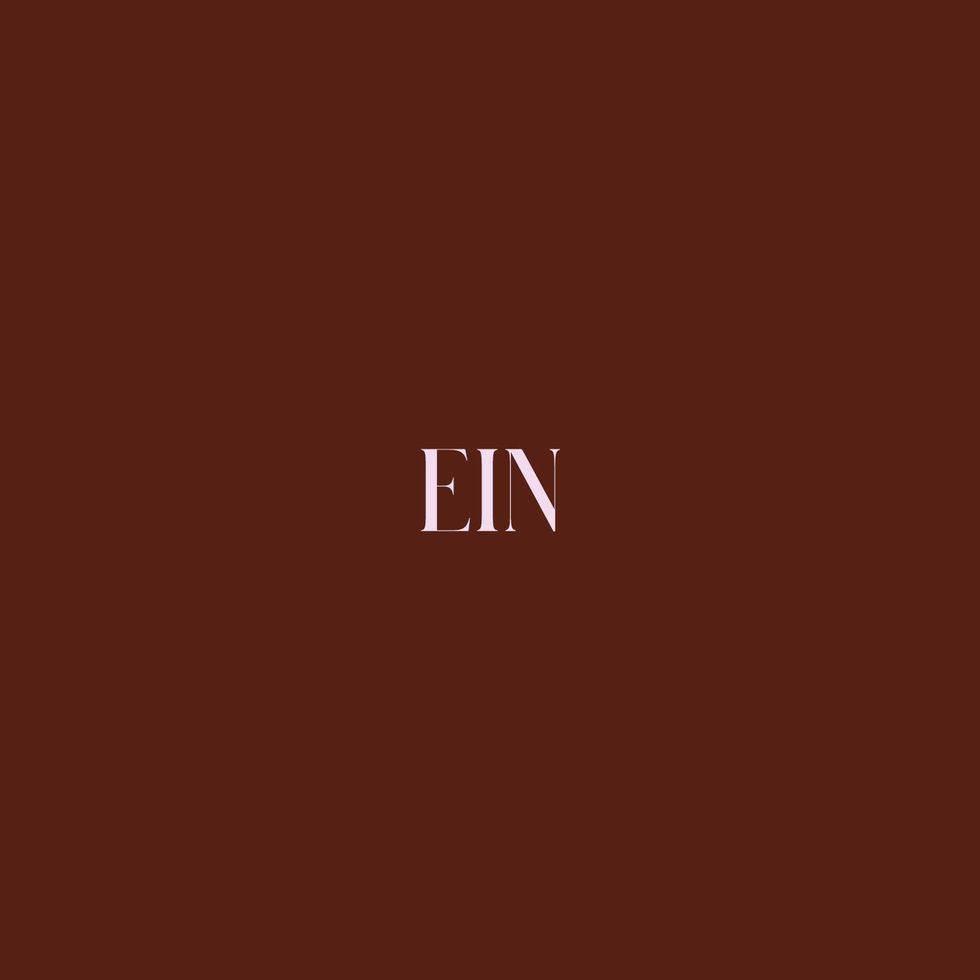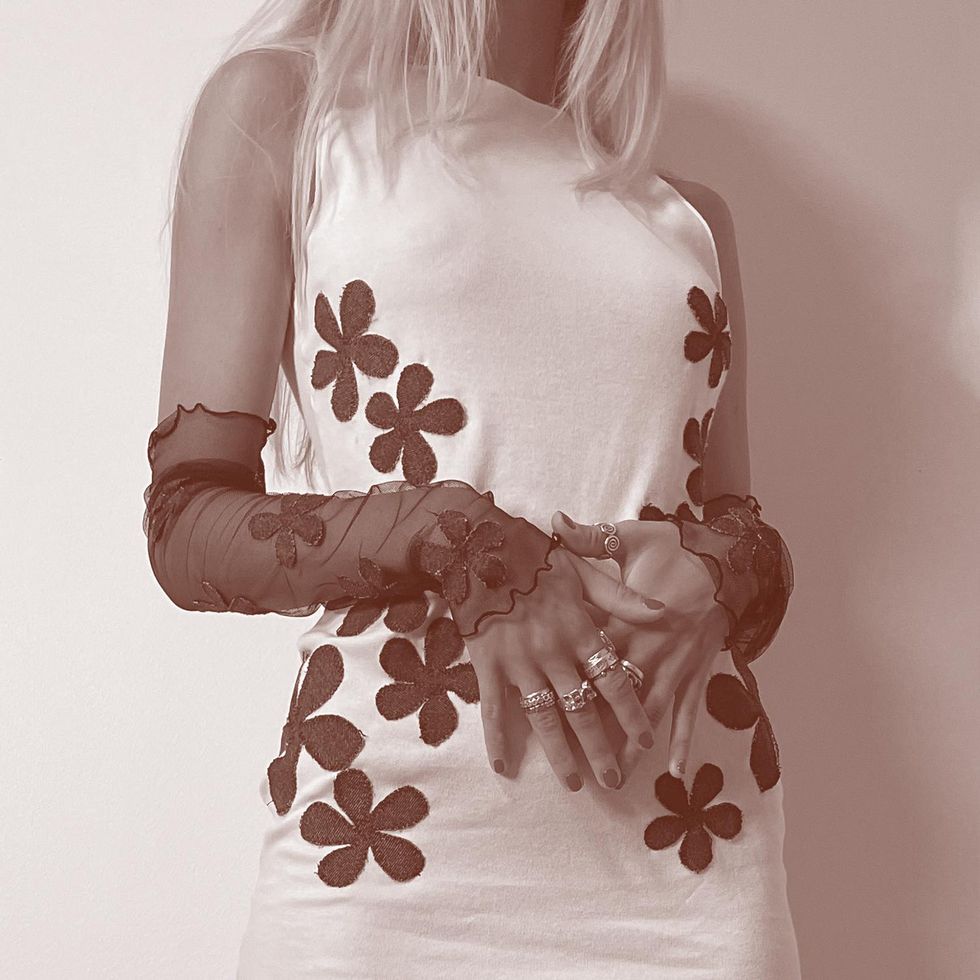 Photo: Courtesy of Eín
On your launch: "I launched in 2020 and opened my website last September! After graduating from Helsinki Design School in fashion design studies in summer of 2019, I started seriously to work on my unique sustainable brand. I started to create clothes from old jeans, and recycling denim is still a big part of my designs. I'm based in Helsinki, Finland, so every design is made here. I've been sewing since I was little with my grandma, and I always just knew that this is the path for my future."
You hope to see your designs On: "Someone I randomly walk past on the street."
And to be known for: "My recognizable designs and my sustainable ways. I want to find more ways to reuse materials, et cetera."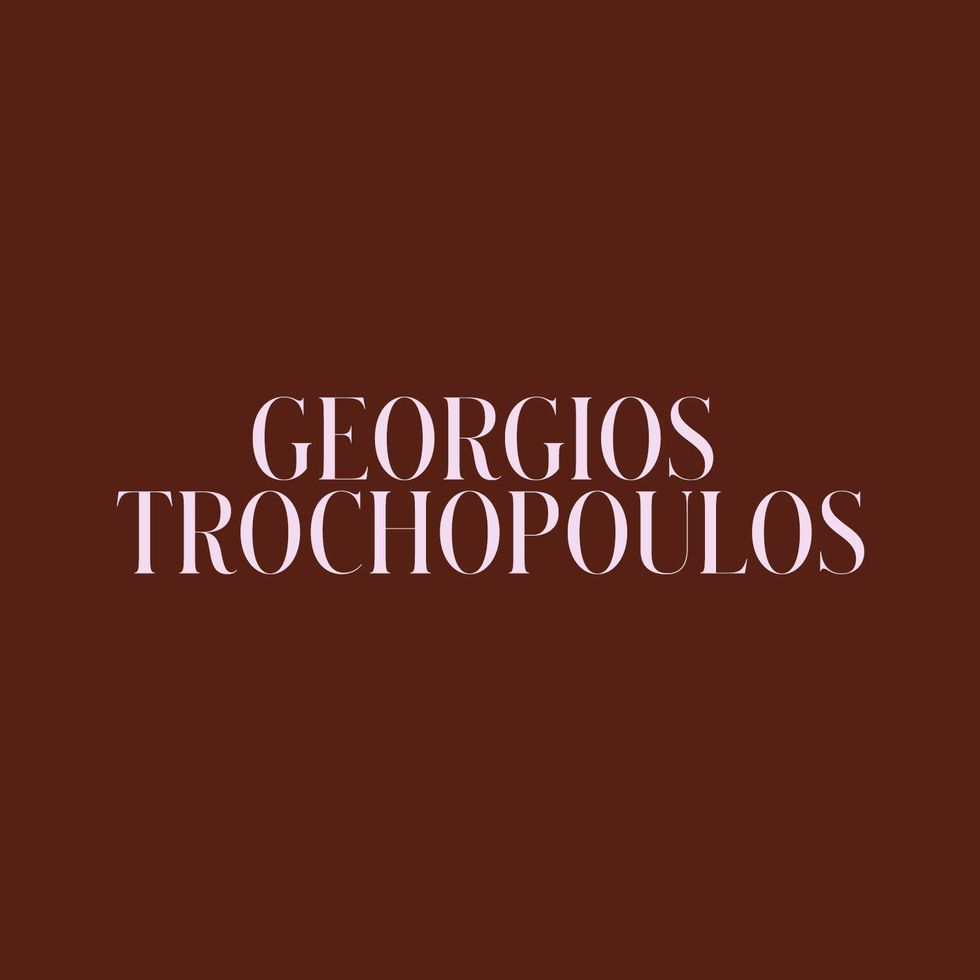 Photo: Courtesy of Georgios Trochopoulos
On your launch: "I've been working on the brand since September 2020; however, I launched ready-to-wear in June 2021 in London. At that time I had been working on different small projects and realized there was a lot of demand for something that is more approachable and widely available, which is why I did the launch, while at the same continued to work on custom looks and my debut collection, which will be shown this September."
You hope to see your designs on: "Debra Shaw and Indya Moore."
And to be known for: "Making people feel sexy. For me, sexiness has always been the ultimate form of freedom and liberation. It took me a long time to feel comfortable enough in myself, in terms of gender and/or appearance, in order to expose myself to the public in such a way—something I hope I can help other people to achieve. Since I started the brand, I have been seeing people transform into more confident versions of themselves in my clothing. This has single-handedly been my biggest source of inspiration and motivation."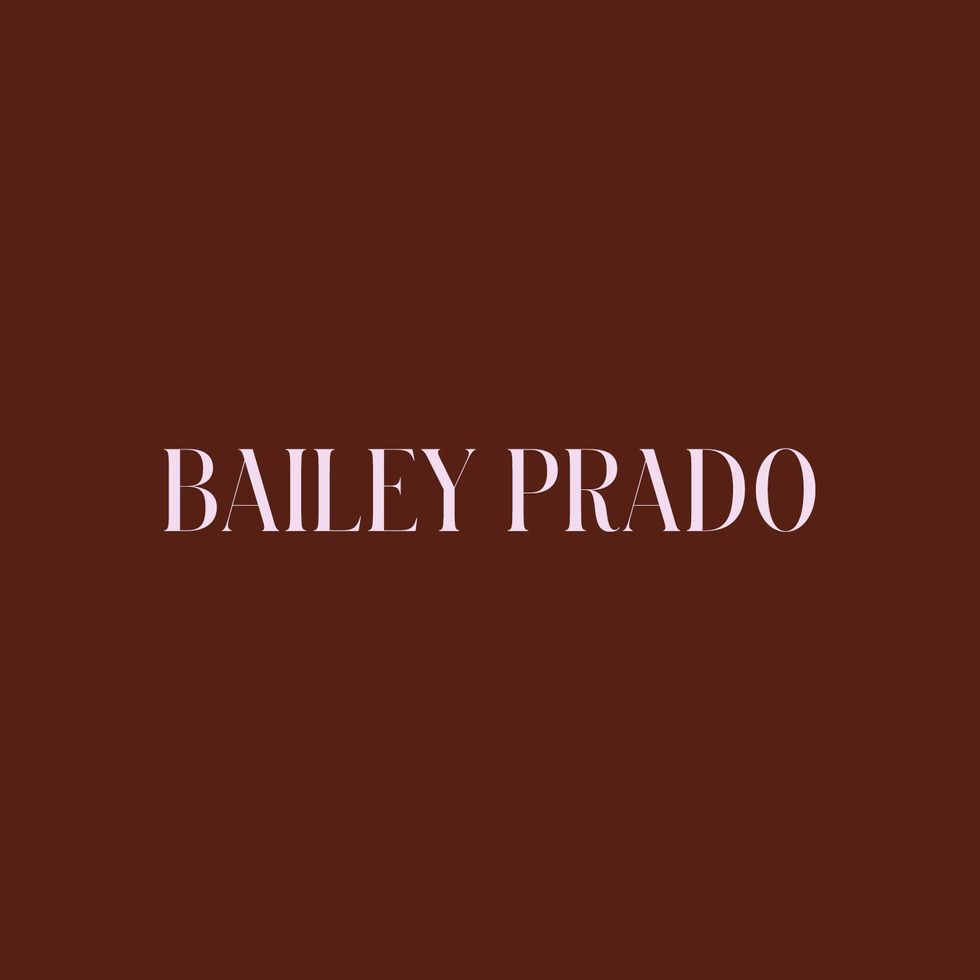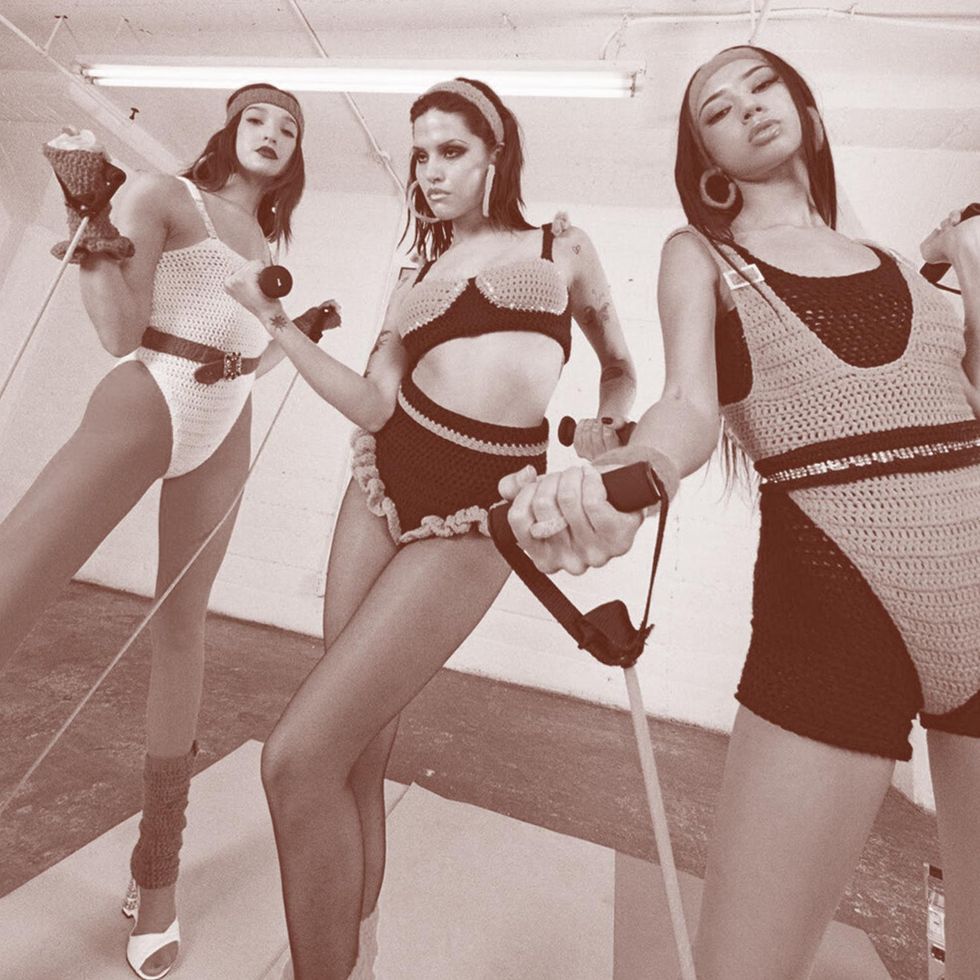 Photo: Courtesy of Bailey Prado
On your launch: "Bailey Prado was launched in 2019 after I learned how to crochet through a textile course during my time abroad in London. I became obsessed with experimenting, creating shapes and silhouettes using yarn, and staying up all hours of the night practicing. After studying abroad, I returned to New York City where I started receiving interest in my designs—that's when I knew I had something unique. I wanted to launch my brand because I believed that my creations pushed the boundaries of yarn and crochet through an ethical way of slow fashion. I wanted to challenge certain ideas in fashion and experiment with how yarn can be structured and manipulated to create anything that fabric can. I wanted to teach people that it is not limited to one aesthetic and that these yarn pieces can be bespoke, edgy, and playful while aligning with the desires of the future fashion consumer."
You hope to see your designs on: "There are so many impactful people with different backgrounds that I would love to see my designs on, but my personal goals at the moment would be Indya Moore and Dua Lipa."
And to be known for: "I hope to be known as an innovative, collaborative, and fearless designer. It has been such a gift to have the privilege and space to create pieces that appeal to people of different aesthetics and experiences. When starting a clothing brand, you'll be asked to try and identify your ideal consumer or aesthetic. I can never answer that question because I want every kind of person to wear my pieces. I have received many kind messages thanking me for taking risks with my designs and creating work that shows how yarn and crochet can be high fashion, and I think that says it all—inspiring people to try new things and pushing the boundaries is all I can ask for as a designer."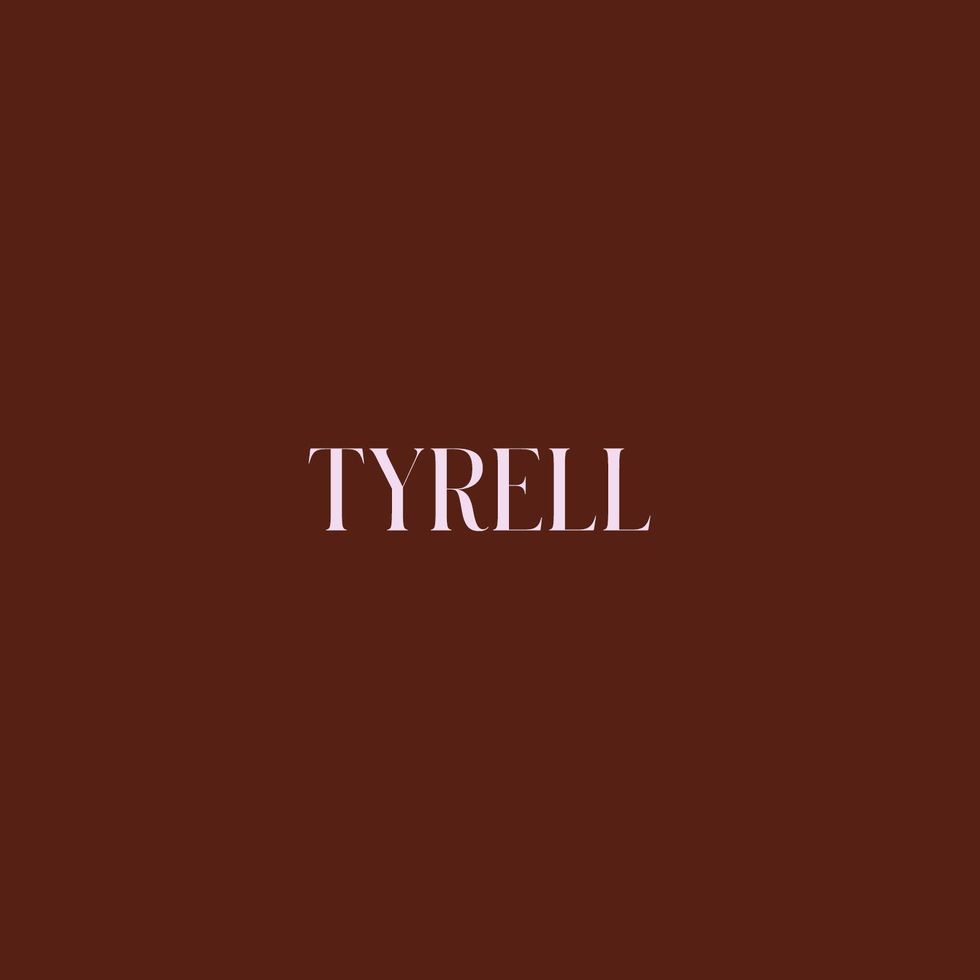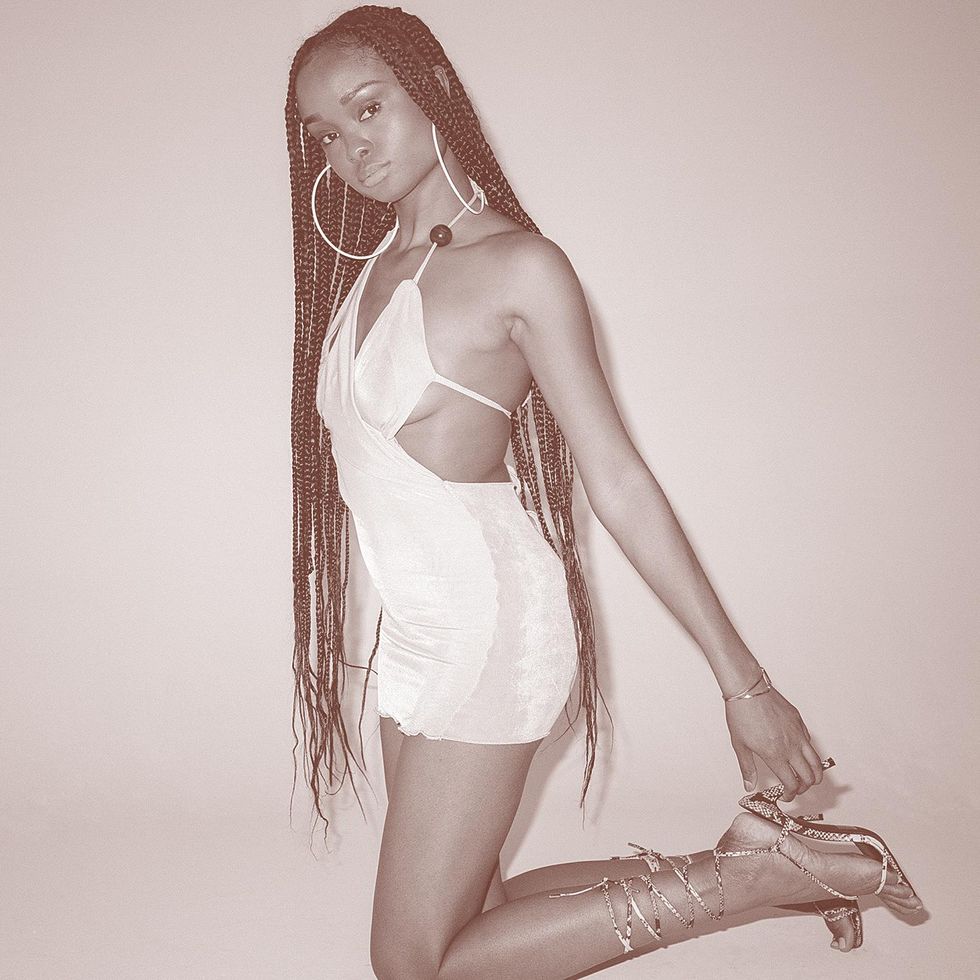 Photo: Courtesy of Tyrell
On your launch: "I wanted to make a collection to help with my portfolio to apply abroad. In the fall of 2018, I did a mini fashion show in NYC. No buyers or anything, just friends or friends of friends. I wanted to create a collection mainly to add to my portfolio, so I could apply to some brands abroad, but then I just kind of continued it slowly since then—until it became my main focus this past year."
You hope to see your designs on: "Rihanna (I'm sure it comes as no surprise that that's my answer)."
And to be known for: "I hope to be known for filling people's closets with summer staples—from bikinis to a sexy summer two-piece. I want people to know, if you're buying anything Tyrell, you usually have a vacation booked."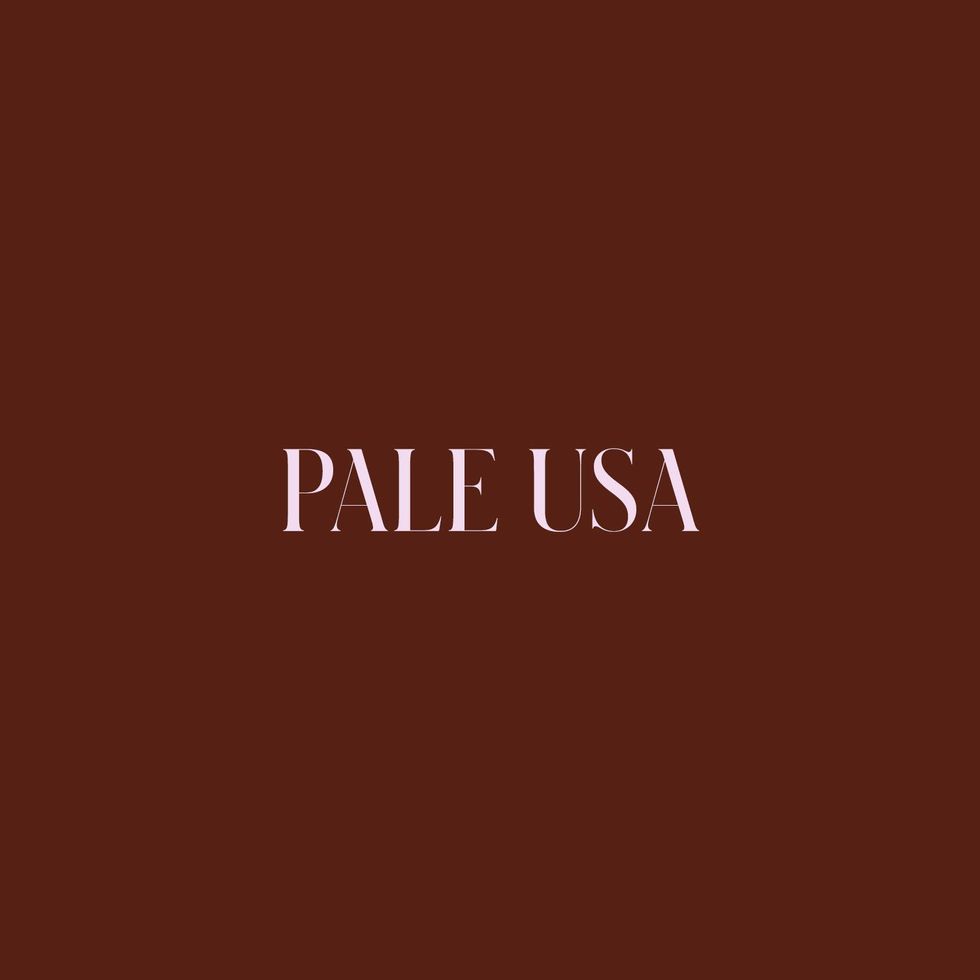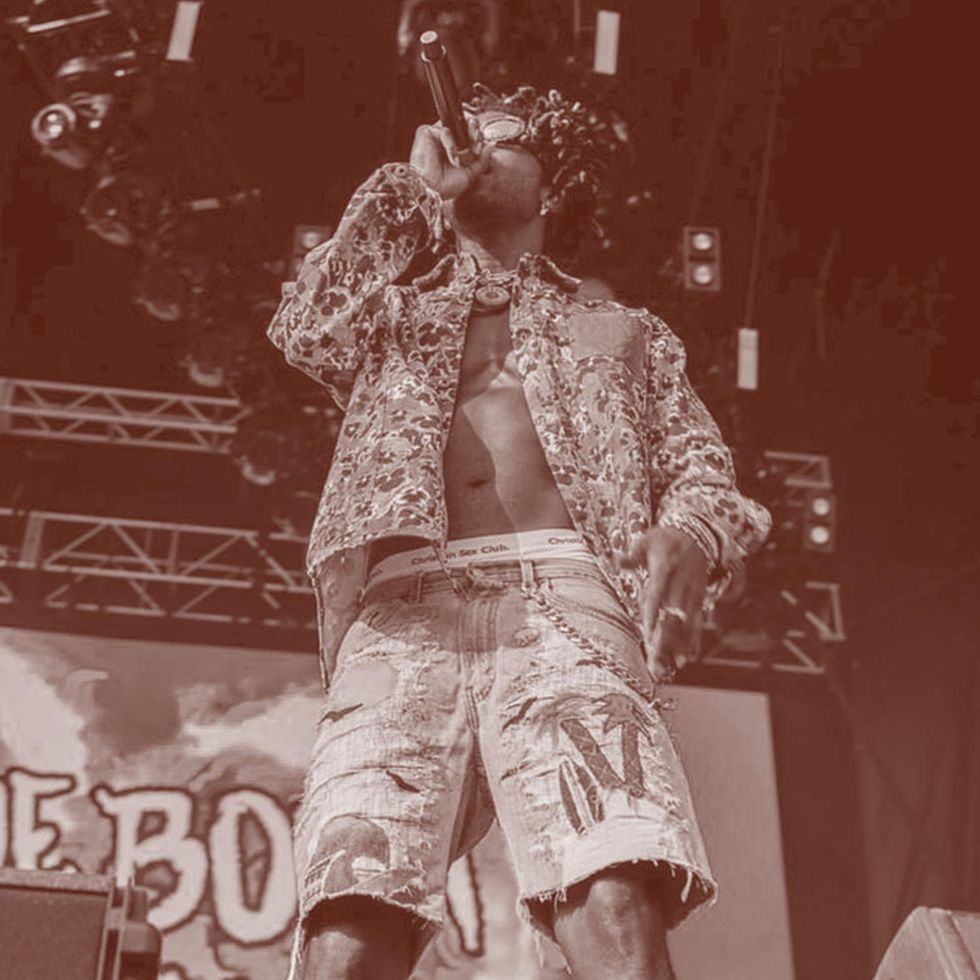 Photo: Courtesy of Pale USA
On your launch: "My brother Kc and I launched in 2015 out of West Palm Beach, Florida."
You hope to see your designs on: "We would love to see our designs everywhere on anything and everything. Our designs are lifestyle designs. We can patchwork anything and we will. We've done punching bags, chairs, ottomans, et cetera."
And to be known for: "Denim! Denim! Denim, denim, and more denim."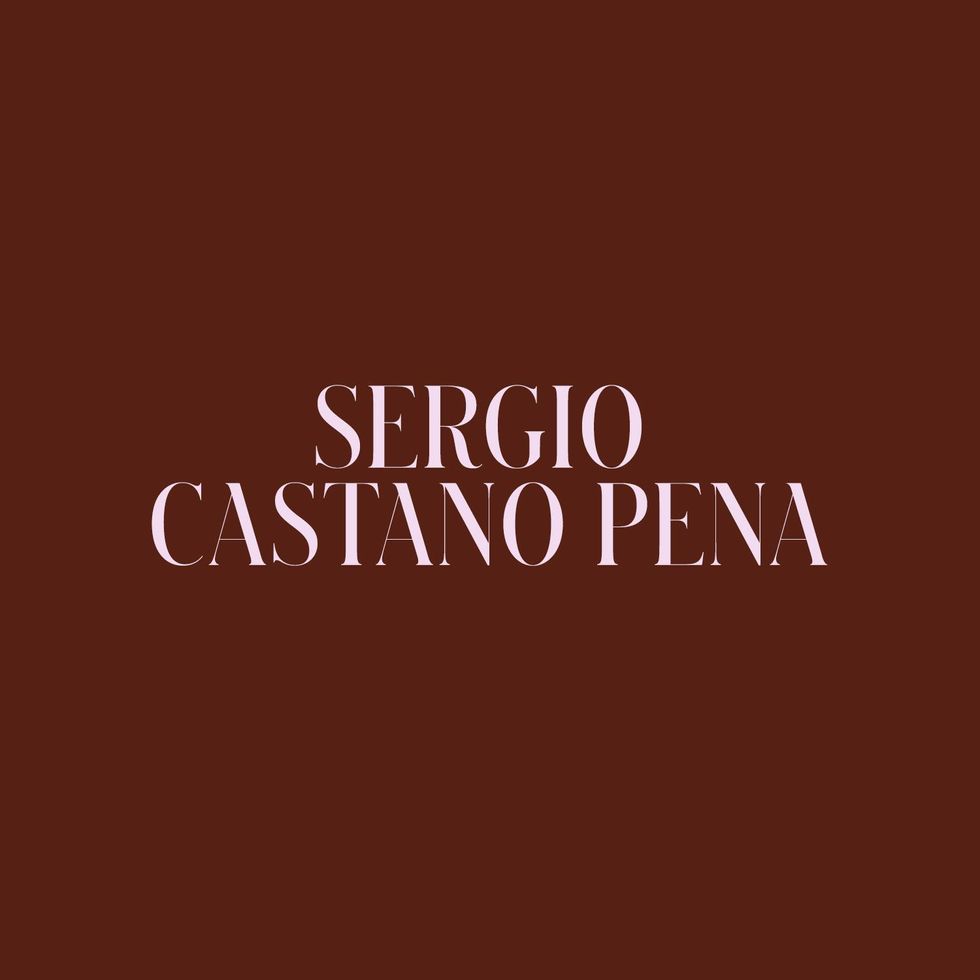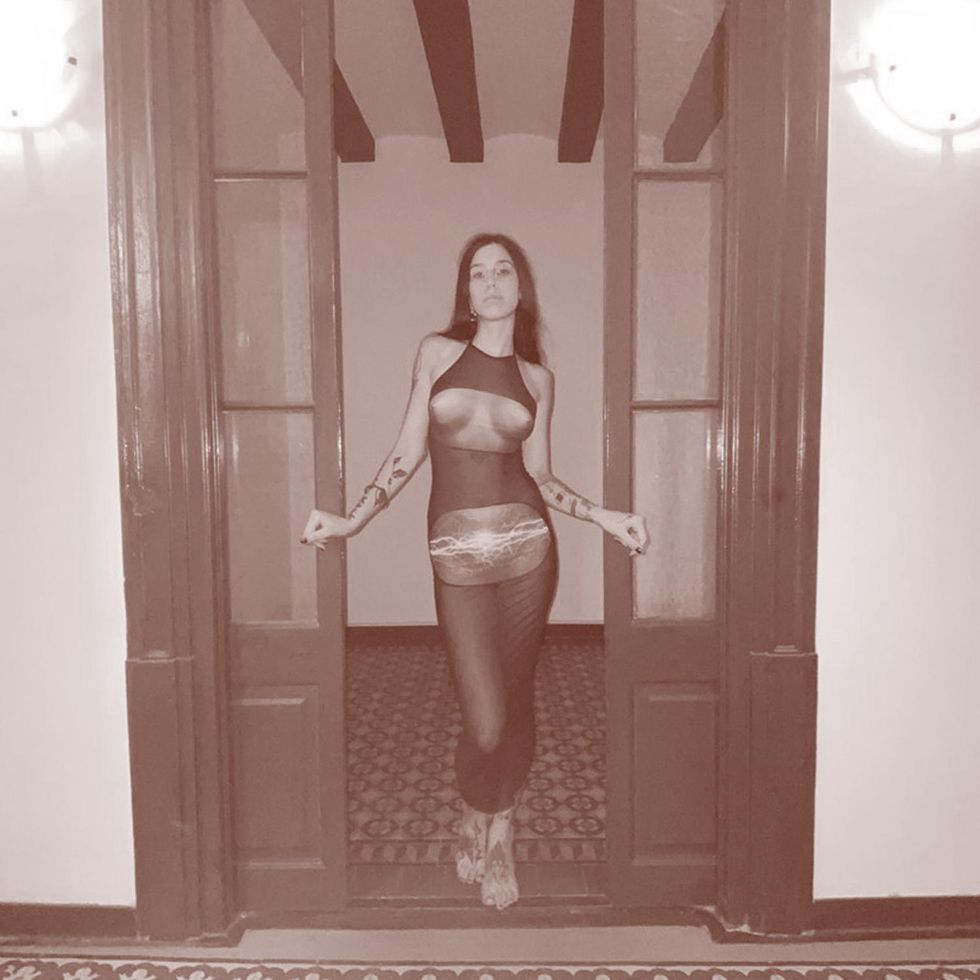 Photo: Courtesy of Sergio Castaño Peña
window.REBELMOUSE_ACTIVE_TASKS_QUEUE.push(function()
window.REBELMOUSE_STDLIB.loadExternalScript("https://htlbid.com/v3/coveteur.com/htlbid.js", function()
);
);
window.REBELMOUSE_ACTIVE_TASKS_QUEUE.push(function()
!function(f,b,e,v,n,t,s)if(f.fbq)return;n=f.fbq=function()n.callMethod?n.callMethod.apply(n,arguments):n.queue.push(arguments);if(!f._fbq)f._fbq=n;n.push=n;n.loaded=!0;n.version='2.0';n.queue=[];t=b.createElement(e);t.async=!0;t.src=v;s=b.getElementsByTagName(e)[0];s.parentNode.insertBefore(t,s)(window, document,'script','https://connect.facebook.net/en_US/fbevents.js');fbq('init', '1248680838922690');fbq('track', 'PageView');
);
window.REBELMOUSE_ACTIVE_TASKS_QUEUE.push(function()
window.REBELMOUSE_STDLIB.onElementInViewport(
threshold: 400,
selector: "video",
oneTime: true,
onIntersect: function(entry)
var element = entry.target;
element.setAttribute("allow","autoplay");
element.loop = true;
element.muted = true;
element.autoplay = true;
element.setAttribute("playsinline","true");
//element.controls = false;
element.play();
);
);