Best Stores for Women's Sneakers in Seoul, Korea
3 min read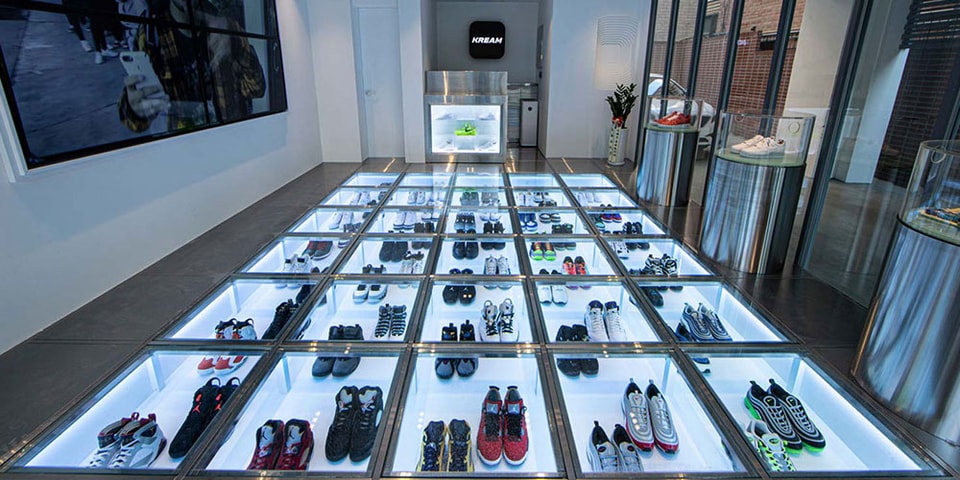 Having received a number of city-exclusive releases over the past few years, Seoul is certainly a place to watch when it comes to sneakers and streetwear. From photo-friendly boutiques to skate-focused stores, below, we've gathered some of the best shopping destinations in the South Korean capital for women's kicks.
Busan-born retailer kasina leads our list with its five-story location situated in the heart of Seoul, followed by atmos' stores that offer a wide range of releases, including raffles for highly coveted shoes. Jordan Brand has also expanded its presence within the city with a newly opened flagship store in Garosugil. Two sleekly designed showrooms, owned by sneaker resale platforms KREAM and BGZT respectively, round out our selection.
For those looking to visit Seoul after the pandemic, bookmark this list for future shopping sprees.
While you are here, check out the Japan edition of our Sole Searching series.
atmos, which opened its first store in Seoul in 2017, offers a variety of sneaker silhouettes from Nike, adidas, New Balance and more. A go-to shop for sneakerheads, the retailer stocks footwear and apparel for women and men. It also hosts raffles for coveted releases. Here, you can find women's exclusive drops for designs such as the Nike Lahar Low, Air Rift and Air Jordan 1 Low.
Address: 817 Seolleung-ro, Gangnam-gu, Seoul in Apgujeong / 37-12, Myeongdong 8-gil, Jung-gu, Seoul in Myeongdong
BGZT Lab is the first offline location opened by second-hand resale platform BGZT (번개장터). Located in The Hyundai Seoul department store, the space displays some of the most hyped sneaker collections in the country. Its famous "Sneaker Wall" showcases limited-edition collaborations such as the Dior x Nike Air Jordan 1 High. Visitors can shop for a variety of sneakers at the store. They can also pick up and drop off products that they're trading through BGZT.
Address: The Hyundai Mall, 108 Yeoui-daero, Yeoui-dong, Yeongdeungpo-gu, Seoul, South Korea
Jordan Brand officially entered the South Korean market with a five-story store in Garosugil, with an entire floor dedicated to celebrating Michael Jordan's legacy. The second floor, featuring walls decorated with works by female artists, is solely focused on the brand's women's offerings. Customers can also visit this space for a one-on-one styling consultation service.
Address: 88 Nonhyun-Ro, 175-gil, Gangnam-gu, Seoul
A pioneer of South Korea's skate culture, kasina is one of the largest streetwear stores in the country. Since its 1997 launch in Busan, the retailer has expanded with 10 stores across Korea, with its Hannam outpost a popular spot among sneaker enthusiasts. At this five-story space, visitors can find some of the most exclusive footwear drops, such as the store's very own Nike Dunk collaboration that quickly sold out upon its release.
Address: 266, Itaewon-ro, Yongsan-gu, Seoul
KREAM is one of Korea's leading platforms for sneaker resale, offering quality inspection and shipping services between buyers and sellers. Sneakerheads can visit the brand's showroom in Sangsu, Seoul to get an in-person look at highly coveted kicks and sneaker-themed exhibitions.
Address: 50-1, Wausan-ro, Mapo-gu, Seoul